The Wynwood Walls is one of Miami's most popular tourist destinations and the undisputed selfie capital of Miami. This outdoor art exhibit features the work of some of the world's most renowned street artists, and it's easy to see why it's such a hit. The walls are constantly changing, so there's always something new to see.
Graffiti and street art have always been a form of expression for artists who don't feel the need to conform to society's norms. For many, it's a way to rebel and showcase their talent in a public space. And for some, it's simply a way to make a statement.
How Wynward Walls came to be
The Wynwood Walls in Miami is the perfect place for graffiti and street art lovers to explore and admire some of the best work out there. Conceived by the renowned community revitalizer and placemaker, Tony Goldman, in 2009, the Wynwood Walls has become a center and outdoor museum where people can gravitate and explore. With 25 buildings (totaling more than 80,000 square feet) covered in graffiti and street art, it's no wonder this spot is a must-see for anyone interested in this type of art.
What makes Wynward Walls unique?
Located just next to the Museum of Graffiti between 25th and 26th streets in Miami, you'll find these vibrant, colorful walls that are completely free for anyone to explore.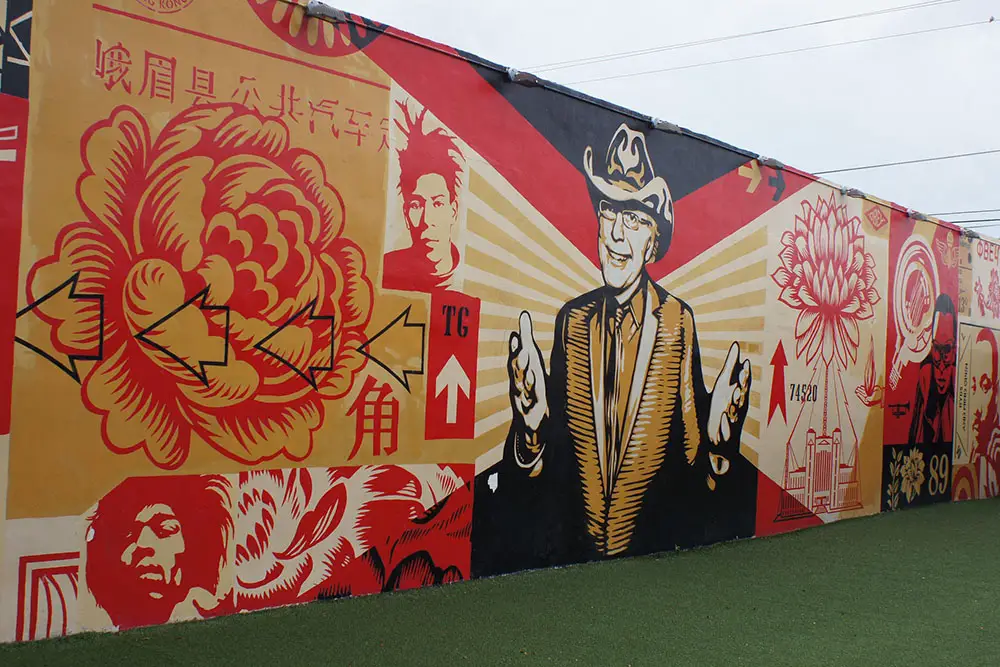 Tony Goldman realized that street art and graffiti were not receiving the attention they deserved, so he made it his mission to showcase this movement in an innovative way.
He decided back in 2009 to bring more murals into Wynwood with the goal of exposing people who live there or visit for work each day – something many locals had only seen on their travels around town before then!
And now? Today you can find over 100 impressive pieces across all four districts in this outdoor museum (Walls & Doors), and Wynwood Walls is a project that has brought some of the world's greatest artists working in graffiti and street art to Miami.
Art is really something that Wynwood is known for. Not only do you have the Wynwood Walls, but close-by there's also the famous Miami Design District which is full of art and amazing shopping.
The first successful year, which was curated by Jeffrey Deitch with collaboration from his friend Tony before he became the director at MOCA Los Angeles – strived for diversity among both American as well international artist representation; there's something here you'll be sure not to see anywhere else!
From aging warehouses to a buzzing district
Wynwood has undergone a remarkable transformation in recent years. What was once a collection of aging warehouses is now a vibrant pedestrian-friendly district, with art on every corner.
The Wynwood Walls themselves are a carefully preserved showcase of street art, but the buildings surrounding the park are constantly changing, as new artists come to Wynwood to find inspiration.
This constant influx of new talent has made Wynwood one of the most exciting places to see art in the world. And with Tony Goldman's vision for the district, there's no doubt that Wynwood will continue to grow and evolve for years to come.
A must-visit if you are into street art
The Wynwood Walls have always been a place of art and beauty. Originally implemented as a way to bring some color and life back into the area, they have since become one of the most iconic parts of Wynwood. However, with the recent COVID-19 pandemic, the Wynwood Walls have had to change in order to keep visitors safe.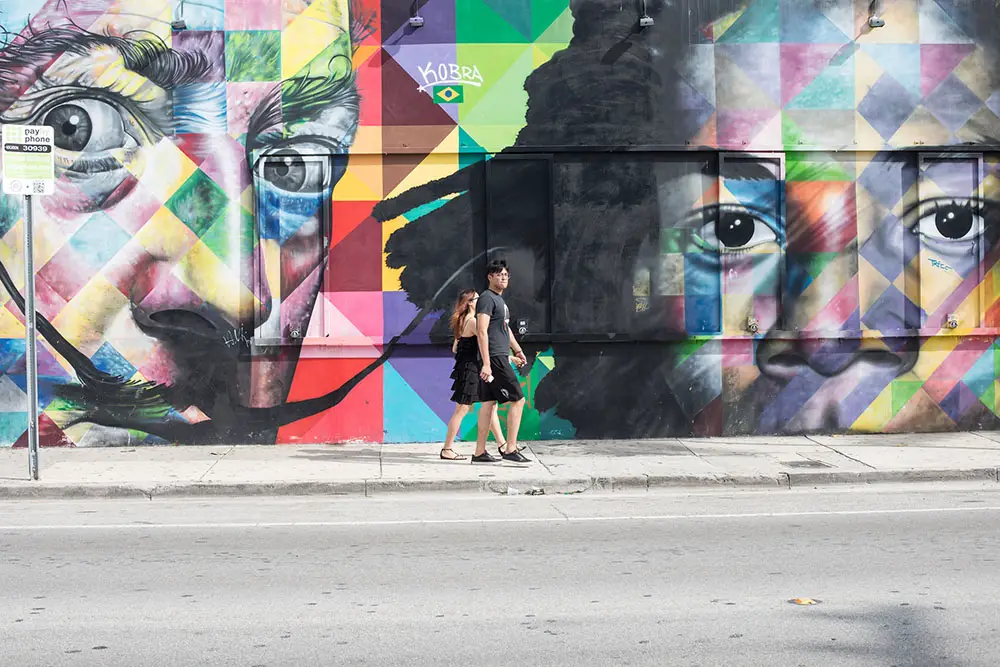 They have implemented a ticketing system to help control the number of people in the area, as well as new programming to help keep visitors spaced out. In addition, they have added new amenities such as hand sanitizing stations and face Coverings to help ensure that everyone is able to enjoy the experience safely.
For many, the Wynwood Walls are simply a backdrop for a great photo op. But for those in the know, the Wynwood Walls are so much more. The Wynwood Walls are home to some of the world's most iconic graffiti writers and street artists. And, thanks to Wynwood Buggies, you can take an official guided tour of the walls and learn all about the ever-changing murals.
These tours are performed by trained and accredited tour ambassadors, and they're available for all ages. So whether you're a graffiti aficionado or just looking for a great way to spend an afternoon after some Miami shopping, be sure to check out an official guided tour of the Wynwood Walls.
Featured image: Fredrik Rubensson (Flickr)