Nestled between Playa Paraiso and Costa Adeje on the stunning island of Tenerife, La Caleta is a charming coastal resort with a vibrant yet laid-back personality. Initially, a humble fishing village established in the 16th century, this picturesque town has become a favored destination among discerning tourists seeking a harmonious blend of history, culture, and natural beauty.
La Caleta entices with its alluring seafront restaurants serving delectable cuisine, its crystalline azure waters that mirror the vast sky, and its tranquil ambiance that whispers a soothing lullaby to the soul. As one meanders along the town's quaint streets, a sense of its rich history subtly seeps into the atmosphere, making every step an exploration of its past.
Importance of La Caleta to Tenerife
La Caleta's importance to Tenerife is imprinted in its historical roots, cultural traditions, and bountiful natural beauty. A visit to the Museo de la Historia de Tenerife in the neighboring city of La Laguna offers an enlightening look into the town's past, with a special emphasis on its unique musical heritage. The melodic Latino beats that resonate in the air are a testament to a time of mass emigration during an era of hardship, adding an enthralling layer to the local culture.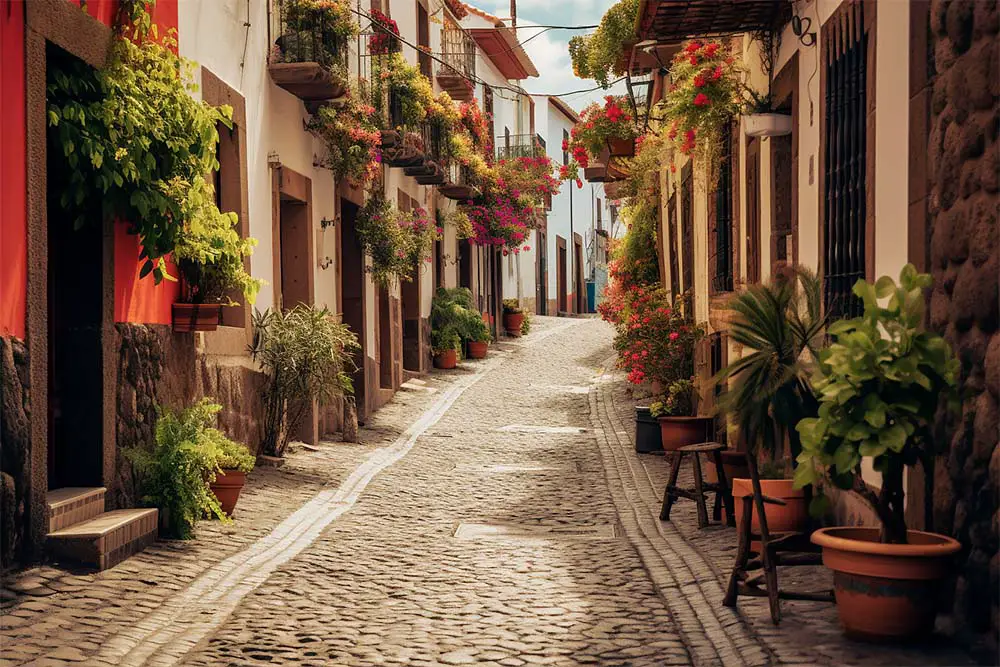 La Caleta's stunning beaches, including Playa del Duque and Playa de la Enramada, are among Tenerife's best. These sun-drenched havens are a playground for both tourists and locals, offering a plethora of water sports and activities. Additionally, the town is home to a selection of luxury accommodations like the Sheraton La Caleta Resort & Spa and the H10 Costa Adeje Palace, reinforcing its status as a premier vacation spot on the island.
Beyond its beautiful beaches and upscale resorts, La Caleta is a hub for various activities, from exhilarating paragliding experiences and invigorating boat excursions to immersive language and cooking classes. Furthermore, the town's attractions such as La Caleta National Park, Tenerife Top Training, Apnea Academy West Europe, Private Chef Roberto Medda, and La Caleta Adventures contribute significantly to the island's diverse tourist offerings.
La Caleta is not just a town; it's a microcosm of Tenerife's allure, encapsulating the island's history, culture, and natural charm. This small but mighty resort town serves as a testament to Tenerife's ability to balance tradition with modernity, nature with comfort, and solitude with adventure.
La Caleta's History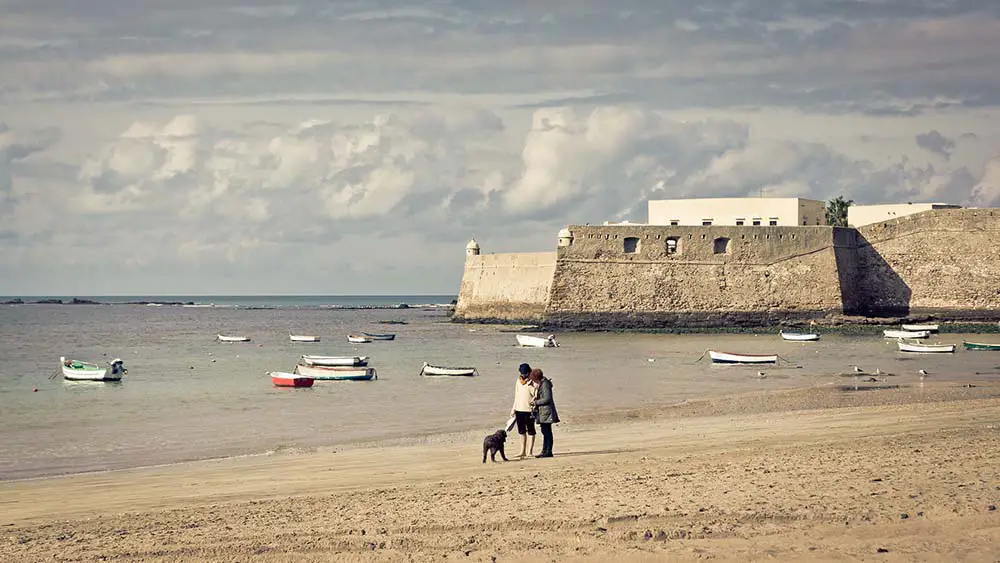 La Caleta Beach (Photo: Hernán Piñera)
La Caleta, like many coastal towns in Tenerife, began its journey as a modest fishing village in the 16th century. Its location on the seafront, blessed with abundant marine life, made it an ideal spot for early settlers who relied heavily on fishing for their sustenance. Over the centuries, La Caleta has witnessed many shifts, both socio-economically and culturally, gradually transforming into the beloved tourist destination it is today.
An intriguing chapter in La Caleta's history is its period of mass emigration during a time of poverty. Many of the town's inhabitants ventured across the Atlantic in search of a better life, leaving an indelible mark on the town's culture. Today, the Latino influences from this era are still very much alive, especially in the local music, a fusion of traditional Canarian rhythms and Latino beats.
Cultural Significance of La Caleta
La Caleta's cultural significance is intricately woven into its history. The town's residents take immense pride in their heritage, honoring their past through various traditions and celebrations. The sounds of Latino-influenced music echo through the streets, a poignant tribute to the past emigrants and a cultural treasure that continues to enrich the local atmosphere.
The Museo de la Historia de Tenerife, located in nearby La Laguna, offers a deep dive into the cultural tapestry of the area. It showcases a diverse array of historical artifacts, providing an insight into La Caleta's and Tenerife's past. This includes the exploration of traditional practices, local crafts, historical events, and the evolution of the island's music.
La Caleta's gastronomy is another key cultural aspect, with the town's seafront restaurants serving mouthwatering dishes prepared with freshly caught fish and local ingredients. This culinary tradition is a nod to the town's fishing village origins and adds to the cultural richness that La Caleta brings to Tenerife.
From its unique music to its delectable cuisine, La Caleta's cultural heritage adds vibrancy and depth to the wider cultural landscape of Tenerife. It serves as a reminder of the island's past while simultaneously celebrating its present and future.
Attractions
These attractions, along with many others, make La Caleta more than just a beach town. It's a place of exploration, adventure, relaxation, and culinary delight, offering something for every type of traveler.
La Caleta National Park
An oasis of tranquility and natural beauty, La Caleta National Park tops the list of attractions in the area. Its lush vegetation and diverse wildlife are a paradise for nature enthusiasts, while the stunning views of the Atlantic Ocean never fail to amaze.
Tenerife Top Training
Whether you're an amateur or a professional athlete, Tenerife Top Training caters to all fitness levels. This top-tier sports facility provides a comprehensive array of training options, making it the perfect spot to stay active and fit during your holiday.
Biloba Therapy Center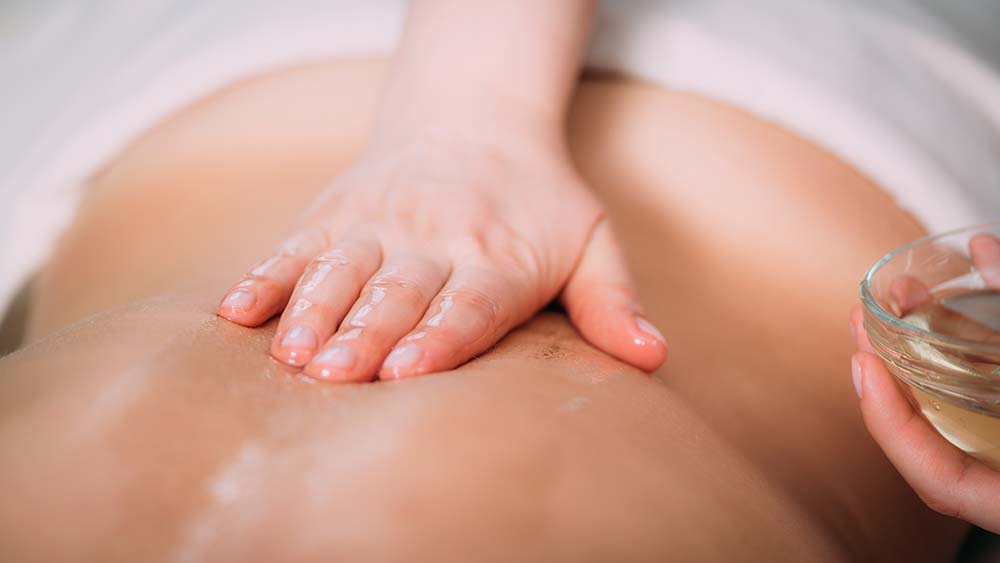 In the heart of La Caleta, you'll find the Biloba Therapy Center, a sanctuary of wellness and relaxation. It offers a range of holistic treatments designed to harmonize the body and mind, making it a must-visit for those seeking some rejuvenating downtime.
Playa de la Enramada
Enjoying the beach
Playa de la Enramada, with its pristine sands and clear waters, is a favorite among locals and tourists alike. This beach is perfect for a leisurely day under the sun, a refreshing swim, or even a fun-filled snorkeling adventure.
La Caleta Adventures
Adventure awaits with La Caleta Adventures. From guided tours exploring the town's hidden gems to thrilling boat excursions to nearby islands, this is an adventure enthusiast's dream destination.
Apnea Academy Scuba Diving
Discover the wonders of the deep with Apnea Academy Scuba Diving. Offering diving courses for all levels, it's a fantastic opportunity to explore Tenerife's vibrant marine life.
Climbing Mount Teide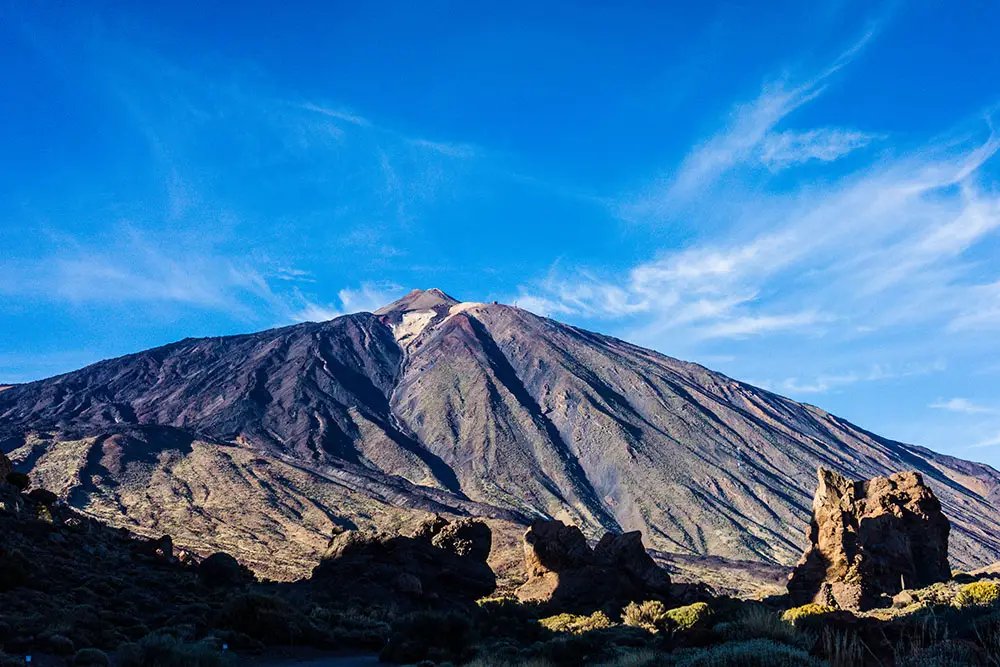 No visit to Tenerife would be complete without climbing Mount Teide. As Spain's highest peak, the journey to its summit presents an exhilarating challenge and rewards climbers with breathtaking views.
Whale and Dolphin Watching
Set sail on the Atlantic and marvel at the majestic whales and playful dolphins that inhabit these waters. Whale and dolphin watching tours are a must-do, offering unforgettable encounters with these magnificent marine creatures.
Partying in Playa de las Américas
Experience the vibrant nightlife in nearby Playa de las Américas. With its array of bars, clubs, and beachfront lounges, it's the perfect place to dance the night away.
Visiting Charming Seaside Towns
Take a day trip to explore the nearby charming seaside towns. Each town possesses its unique character and charm, providing a glimpse into the local life and culture of Tenerife.
Exploring Masca Valley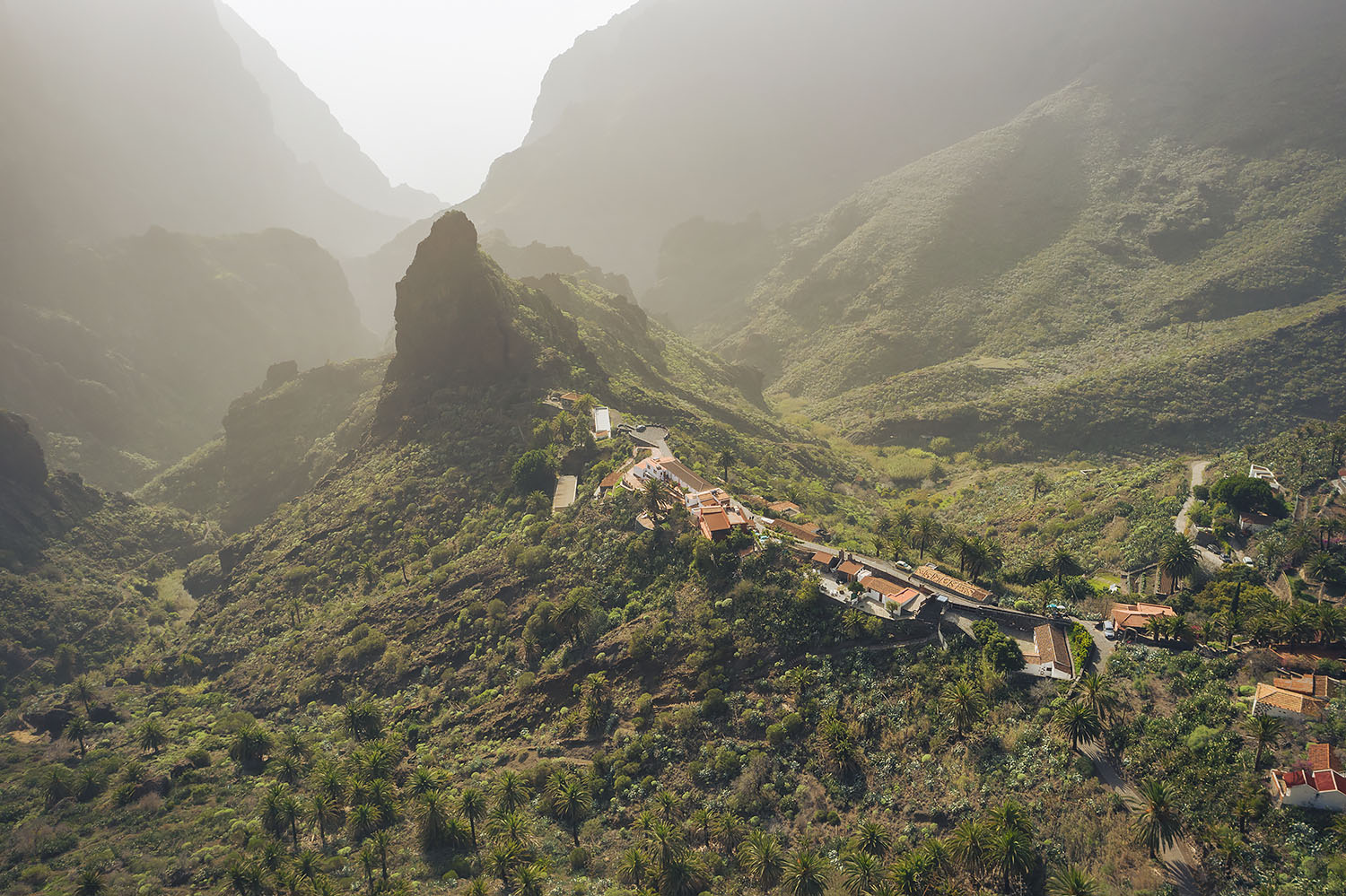 Immerse yourself in the natural beauty of Masca Valley. Renowned for its stunning landscapes and challenging hiking trails, it's an ideal spot for nature lovers and adventure seekers.
Activities
Whether you prefer the thrill of paragliding, the underwater wonders of snorkeling, or the peaceful rhythm of sailing, La Caleta offers a myriad of activities to make your stay an unforgettable one. Each of these experiences allows you to connect with the town and its natural surroundings in unique and exciting ways.
Paragliding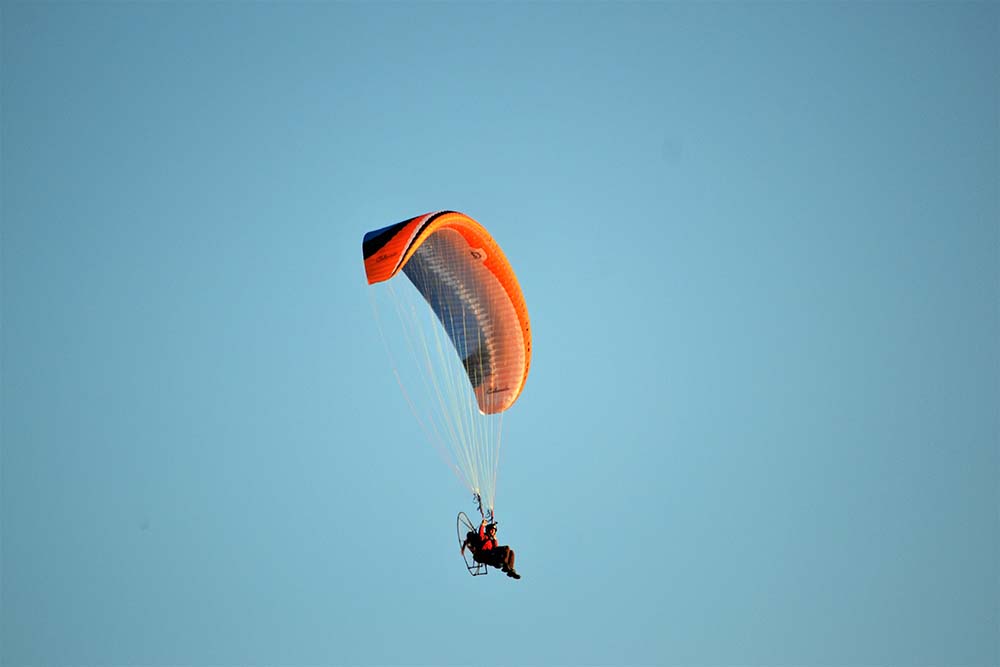 Adrenaline seekers won't want to miss the chance to go paragliding in La Caleta. The town's coastal position and the reliable Canarian winds create the perfect conditions for this thrilling sport. As you glide through the air, you'll be rewarded with bird's eye views of La Caleta's stunning landscape – a memory that will last a lifetime.
Snorkeling
Snorkeling in the clear blue waters of La Caleta offers an exciting opportunity to explore the vibrant underwater world of Tenerife. The town's beaches are teeming with marine life, including colorful fish, curious octopuses, and graceful rays. Whether you're a seasoned snorkeler or trying it for the first time, the underwater spectacle of La Caleta is sure to mesmerize you.
Sailing
Sailing is another popular activity in La Caleta. Charter a yacht or join a group tour to experience the tranquil beauty of the Atlantic Ocean. As you sail along the coast, keep your eyes peeled for the dolphins and whales that frequently visit these waters. The sunset sailing trips, in particular, are a real treat, with the setting sun painting the sky in hues of orange, pink, and purple – a picture-perfect ending to your day.
Practical Tips and Advice
Accommodation Recommendations
Whether you're seeking luxury or a home away from home, La Caleta has an array of accommodations to suit every traveler's needs. For a sumptuous stay, the Royal Hideaway Corales Suites and Royal Hideaway Corales Beach offer an unrivalled experience of opulence, featuring stunning views and top-notch services.
The Hotel Suite Villa Maria is another excellent choice, offering spacious villas in a serene setting, ideal for families or groups. Club El Beril Tenerife provides comfortable apartments with amenities to ensure a relaxing stay, while the Apartamentos Villa Marina offers budget-friendly yet comfortable accommodations, making it a popular choice among budget-conscious travelers.
Restaurant Recommendations
La Caleta's dining scene is a gastronomic delight, offering a mix of local and international cuisine. Tasca La Vida is highly recommended for those who want to explore Canarian cuisine. Their menu offers a range of dishes prepared with locally sourced ingredients, a true culinary delight.
Bloom Bar & Brunch offers an eclectic menu that caters to every palate, from hearty breakfast options to refreshing cocktails, making it a perfect spot for any time of day. For a taste of Asian cuisine, San Ho Restaurant is a must-visit. Their exquisite dishes are a testament to their commitment to quality and taste.
Lastly, for a dining experience with an ambiance to match, head to Lagarto Brasserie. Their menu features a variety of dishes, from grilled meats to fresh seafood, all served in a chic and stylish setting.
Local Customs
La Caleta, like the rest of Tenerife, is characterized by its warm and friendly people. The local customs reflect a deep sense of community and respect for the environment. Siesta, the afternoon rest period, is observed by many locals, so don't be surprised if some smaller shops close during the early afternoon.
When dining out, it's common to linger over your meal and enjoy the atmosphere, a practice known as 'sobremesa'. Tipping is appreciated but not mandatory; however, a small amount left for good service is customary.
It's also worth noting that while English is widely spoken in tourist areas, an attempt to use some basic Spanish phrases will be appreciated by the locals.
Being aware of these local customs will not only enrich your experience but also demonstrate respect for the local culture, ensuring a warm welcome wherever you go in La Caleta.
Conclusion
Summary of La Caleta's Key Features
La Caleta is a gem nestled on the coast of Tenerife, presenting a unique blend of history, culture, relaxation, and adventure. Its transformation from a humble fishing village to a vibrant tourist destination is a testament to its enduring charm.
The town boasts an array of attractions, from the serene La Caleta National Park to the adrenaline-fueled adventures offered by La Caleta Adventures. Its beaches, such as Playa de la Enramada, are havens for sun-seekers and water sports enthusiasts alike, while the local cuisine, available at gems like Tasca La Vida and Bloom Bar & Brunch, offers gastronomic delight.
Whether you're soaring above the landscape while paragliding, exploring the underwater spectacle of snorkeling, or simply relaxing and taking in the scenic beauty, La Caleta offers a plethora of activities tailored to every type of traveler.
Final Thoughts
La Caleta, with its warm hospitality, rich heritage, and breathtaking beauty, offers more than just a holiday destination. It's a place where memories are created, where each day brings a new experience, and where the rhythm of island life can be truly appreciated. Whether you're planning a family vacation, a romantic getaway, or an adventurous journey, La Caleta is a destination that will exceed your expectations and leave you longing to return.
Featured photo: Jörg Bergmann