Playa de las Americas is known for its vibrant nightlife, and Veronica's Strip is the ultimate destination for partygoers. Located in the heart of the town, Veronica's Strip offers an array of nightclubs, bars, and discos that cater to different tastes and budgets. In this article, I'll guide you through Veronica's Strip and what makes it the party hotspot in Tenerife.
Experiencing Playa de las Americas at Night
Playa de las Americas really comes alive at night, offering a vibrant party atmosphere that many revel in. From my own experiences, the music, drink deals, and energy of the various bars and clubs make it a must-visit spot for nightlife enthusiasts.
Safety First
While the majority of visitors have a great time, it's essential to prioritize safety. Like any bustling nightlife hub, there are occasional reports of theft, overcharging, and other minor incidents. My advice? Don't carry excessive cash or valuables and always be mindful of your surroundings.
Enjoying Responsibly
It's easy to get swept up in the excitement, but moderation is key. Just as you would in any city's nightlife district, it's wise to avoid overindulging in alcohol. Staying alert and making informed choices ensures a memorable night for the right reasons.
Sticking Together
One of the best strategies for a safe and enjoyable night out is to stick with a group. Familiar faces can not only enhance the fun but also provide an added layer of security. And while the allure of street vendors might be tempting, it's best to approach any unsolicited offers with caution.
A Personal Perspective
Having spent evenings in Playa de las Americas myself, I can vouch for its general safety and lively ambiance. It's comparable to any other popular nightlife destination where people are out to have a good time. With a bit of caution and common sense, it promises an unforgettable experience.
The most popular clubs at Veronica's Strip
Joyce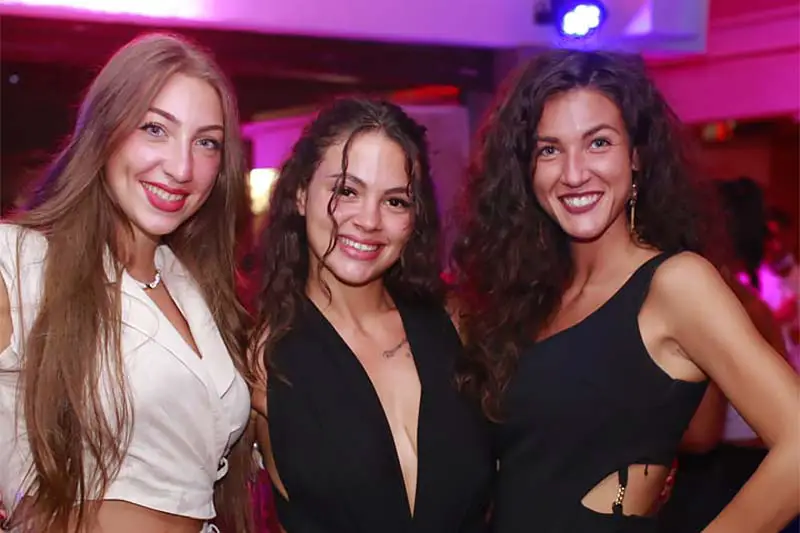 Photo: joyceclubtenerife.com
Joyce is a popular nightclub located in the heart of Veronica's strip in Playa de las Americas. It has a stylish and modern design, with a spacious dance floor and a state-of-the-art sound system.
The club features a mix of music genres, including techno, house, and commercial hits. Joyce attracts a diverse crowd, with locals and tourists alike coming to dance the night away.
Envy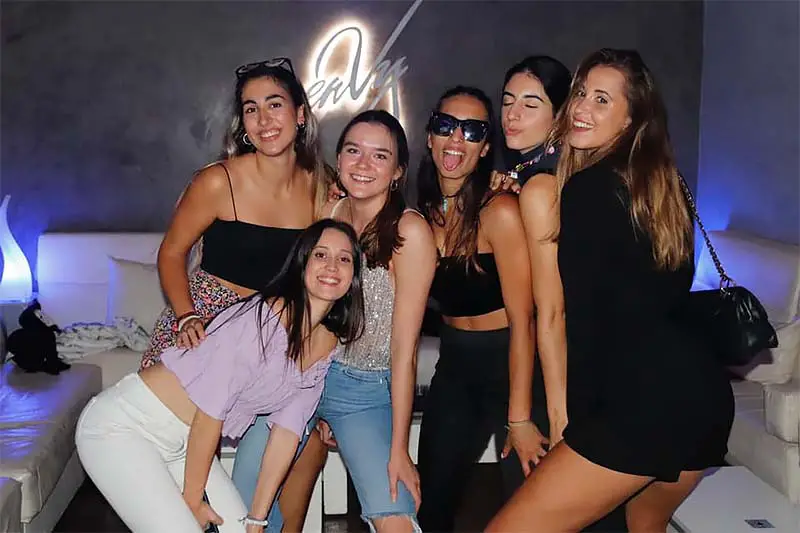 Photo: Envy
Envy is a well-known nightclub in Playa de las Americas that offers a luxurious and exclusive party experience. The club boasts a sophisticated interior design, with VIP areas, plush seating, and a dazzling lighting system.
Envy's music selection is mainly focused on commercial hits and popular dance tunes, with top international DJs often taking the stage. The club is a popular spot for special occasions and events.
Jumping Jacks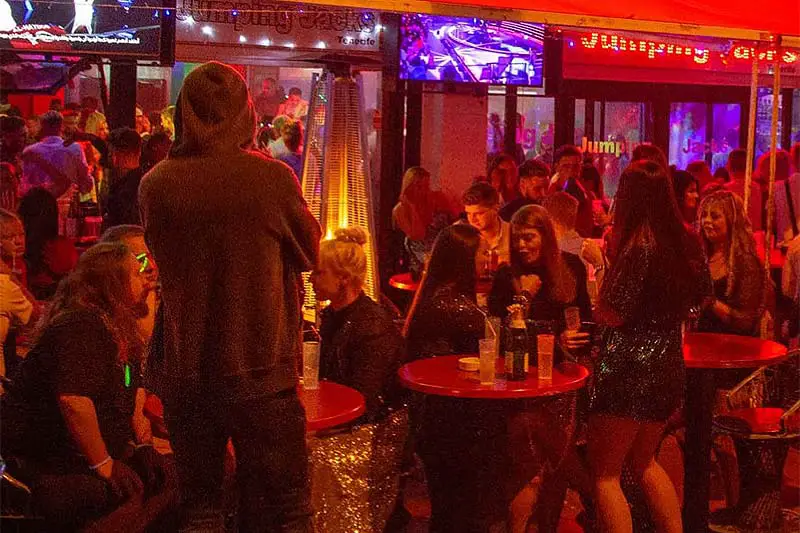 Photo: jumpingjackstenerife.com
Jumping Jacks is a classic nightclub that has been a favorite among visitors to Playa de las Americas for many years. The club has a retro and nostalgic vibe, with a lively and energetic atmosphere.
The music selection is mainly focused on 80s and 90s hits, with regular themed parties and tribute acts. Jumping Jacks is a great spot for those who enjoy a fun and laid-back night out.
Oasis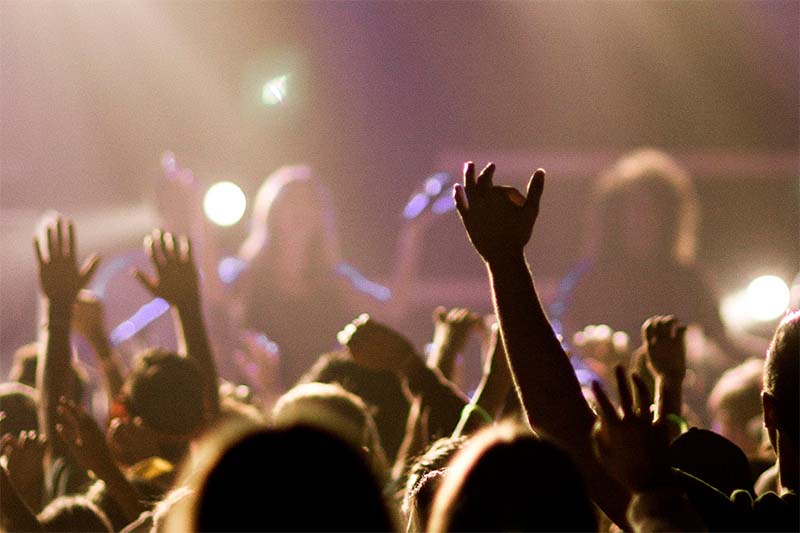 Photo: oasistenerife.com
Oasis is a trendy and stylish nightclub with a modern and sleek design, an impressive lighting system and state-of-the-art sound equipment. Oasis features a mix of music genres, including house, techno, and R&B. The club attracts a diverse crowd, with locals and tourists alike coming to dance the night away.
Sugareef Club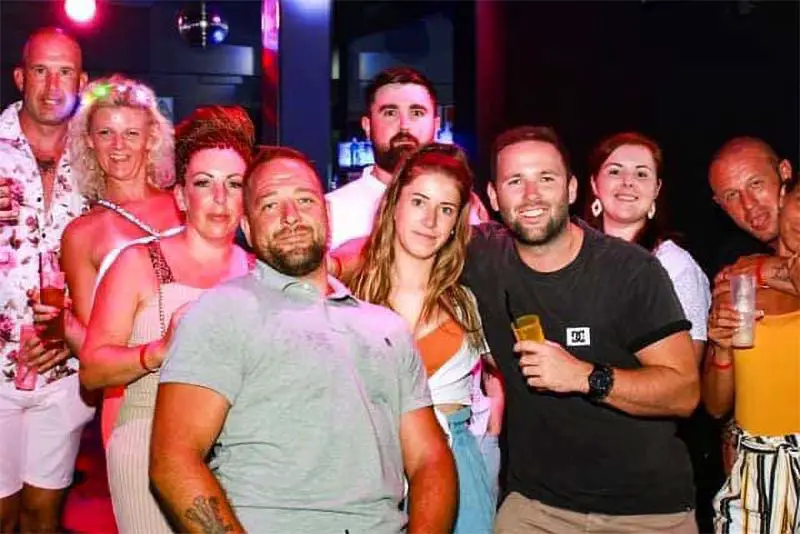 Photo: sugareefclubtenerife.com
Sugareef Club & Terrace is a popular nightclub that offers a unique and alternative party experience in Playa de las Americas. The club features an eclectic and quirky interior design, with colorful and playful décor combined with good music and excellent vibes.
All Bars & Clubs at Veronica's Strip
Joyce
Rags
Sugareef
Jumping Jacks
Yordy's
Oasis
Revolution
Envy
Crows Nest
O'Neill's
Ocean
All Restaurants at Veronica's Strip
Royal Garden
Coco Beach
Mayte
Montecarlo
Moli
Meat
Black Drop
Subway (Fastfood)
KFC (Fastfood)
Estambul Döner (Fastfood)
King Kebab (Fastfood)