Miami, located in South Florida, is a city that serves as a cultural, economic, and financial hub of the region. With a population of around 470,914, Miami is home to notable landmarks and boasts the third tallest skyline in the United States with over 300 high-rises. In this article, we will explore different modes of transportation from West Palm Beach to Miami, including train, bus, and car options.
Traveling by train
Traveling by train is a popular and efficient way to travel from West Palm Beach to Miami. With over 10 daily trains available, passengers can choose the train that best fits their schedule. The average travel time for a train journey from West Palm Beach to Miami is around one hour and 13 minutes, making it a quick and convenient option.
Furthermore, taking the train is an environmentally friendly option as it emits fewer pollutants compared to cars and buses. The train offers a comfortable and relaxing ride, with the option to work or relax during the journey. The cost of train tickets varies depending on the type of service selected, with prices starting at $23.00.
Brightline and Amtrak are the two train lines available for this route, with over 10 trains per day to choose from combined. The Brightline train is a popular option, offering amenities like free Wi-Fi, comfortable seats, and onboard food and beverage services. On the other hand, Amtrak offers different classes of service, including business class and coach, to accommodate different travel preferences.
Overall, traveling by train from West Palm Beach to Miami is a convenient and eco-friendly option for those looking to avoid the hassle of driving and parking in Miami. With comfortable seating and various amenities, passengers can relax and enjoy the ride while arriving at their destination in a timely manner.
Traveling by bus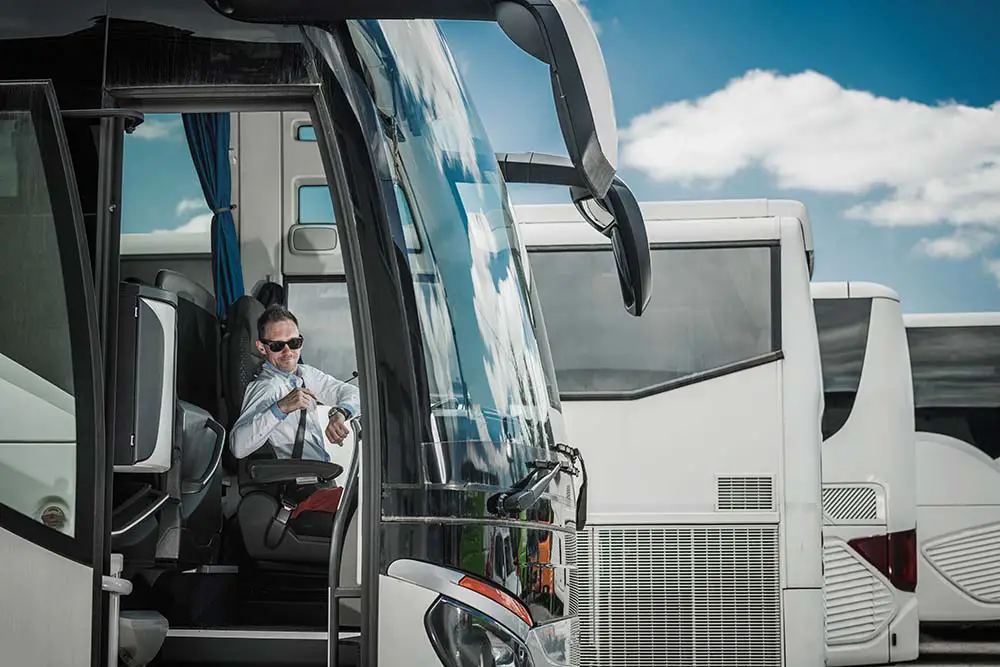 Traveling by bus is another popular option for those looking to get from West Palm Beach to Miami. With around 175 buses running weekly, passengers can choose the bus that best fits their schedule. The journey takes approximately 1 hour and 20 minutes, with Palmland Bus Lines and Flixbus USA being the two bus operators for this route.
One of the most significant advantages of traveling by bus is the affordable price, with tickets starting at just $8.99. A bus is also a great option for those traveling on a budget or for larger groups, as it allows for group discounts and the ability to book multiple seats at once.
The bus journey from West Palm Beach to Miami covers a distance of 75 miles, with the option for direct connections. Passengers can pay for their tickets using various payment methods, such as cards, PayPal, and Google Pay. Additionally, the Real-Time Info Tool (from Flixbus) allows passengers to track their bus location and check for any delays on the route.
While traveling by bus may not offer as many amenities as traveling by train or car, it is still a convenient and affordable option for those looking to get to Miami. It is important to note that schedules can vary on weekends and holidays, so it is best to check in advance and plan accordingly.
Traveling by car
Traveling by car is a popular option for those looking for flexibility and independence. The distance from West Palm Beach to Miami is approximately 70 miles and the journey can take around 1 hour and 16 minutes, depending on traffic and the time of day.
Driving from West Palm Beach to Miami is a relatively straightforward route that follows I-95 south. Along the way, travelers will have the opportunity to admire the scenic beauty of South Florida. However, it's important to note that the route can be affected by traffic, especially during rush hour or peak travel times.
While driving a car may offer more flexibility in terms of departure times and destinations, it's worth noting that it is the least environmentally friendly option of the three. It's important to consider carpooling or using a hybrid or electric vehicle to minimize your carbon footprint.
Another consideration is the cost of driving. Travelers will need to factor in the cost of gas, tolls, and parking when driving from West Palm Beach to Miami. It's worth researching and planning ahead to find the most cost-effective route and parking options.
Overall, traveling by car can be a convenient and enjoyable way to get from West Palm Beach to Miami, but it's important to consider the environmental impact and costs associated with this mode of transportation.
Conclusion
In conclusion, traveling from West Palm Beach to Miami can be an easy and convenient journey. Depending on your preferences and budget, you have different transportation options to choose from, including the train, bus, and car. Each option has its own advantages and drawbacks, such as cost, travel time, and environmental impact.
However, with careful planning and consideration, you can find the best option that suits your needs and allows you to have a comfortable and enjoyable trip to one of the most vibrant and exciting cities in the United States.