If you're looking for an amazing city to explore, look no further than New York City. This metropolis is home to some of the world's most iconic landmarks, including skyscrapers, museums, and Broadway theaters.
New York is truly a city I am always eager to return to. There are so many restaurants to try, so many people to see, and so much to take photos of. The featured image above is taken by me from the top of Rockefeller Center facing south, looking at Empire State Building.
In this list, I will give you a taste of what I believe are the Top 10 things to see in NYC. So put on your walking shoes and get ready for an adventure!
#1 Empire State Building
From the 86th floor of this art deco-inspired skyscraper, you'll get an amazing view of the city of New York. Empire State Building is not only one of the most well-known buildings in the city but in the entire world.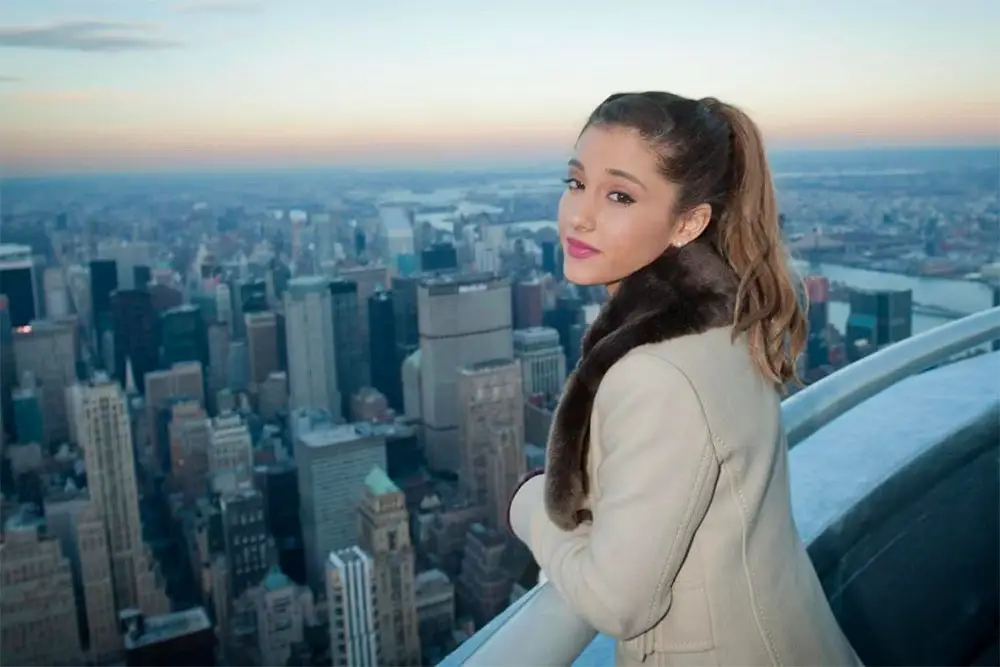 Since it opened to the public in 1931 it's been visited by well over 100 million visitors, including Queen Elisabeth II, Ariana Grande, Taylor Swift, and the legendary rock group KISS.
If you're famous enough, you might get access to the secret balcony of the Empire State Building, which according to rumors is one floor above the public observation deck on the 102nd floor. I wouldn't necessarily hold my breath on that one.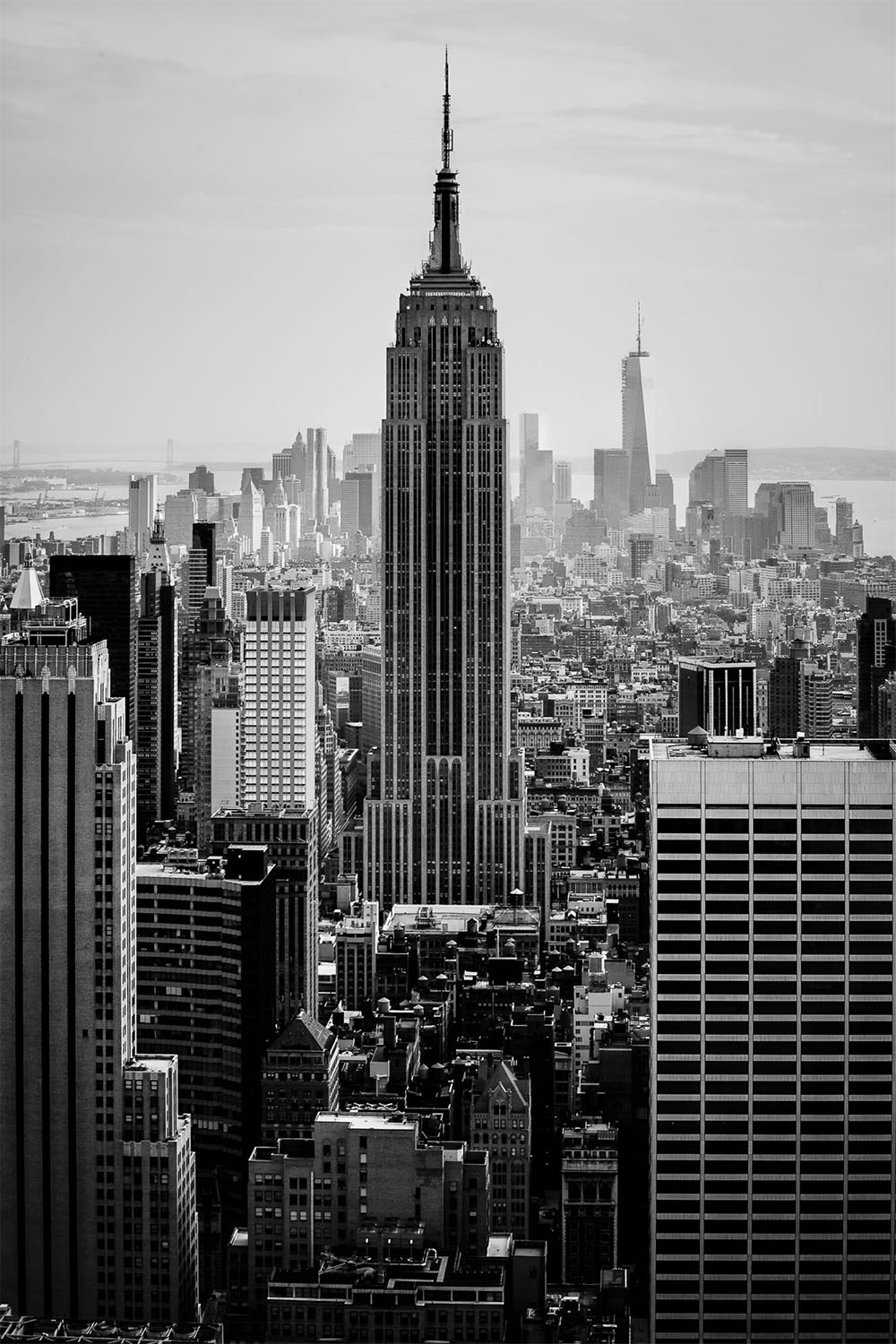 Pro tip: Make your way to the Empire State Building towards the end of the day, when darkness falls and all the lights in the city turn on. The view of that is amazing!
#2 Fifth Avenue
Midtown's Fifth Avenue is New York's most famous boulevard with an intoxicating mix of elegant business and world-class architecture that guarantees an exciting street with some of New York's most famous addresses.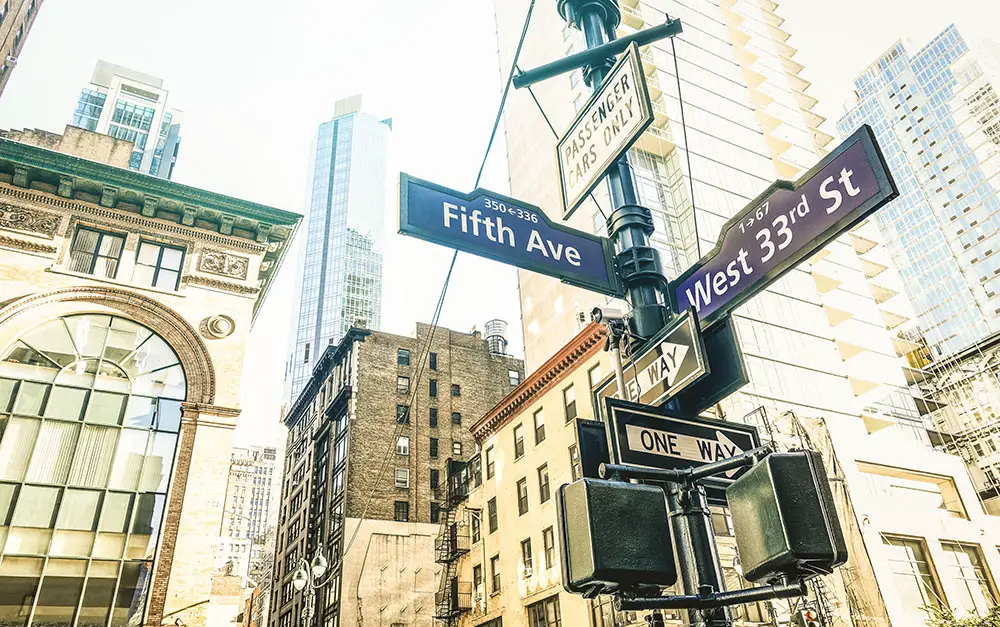 At the end of the 19th century, it was lined with patrician houses that belonged to the city's most distinguished families, but when retail moved north in the 20th century, New York society followed with a few blocks up.
The heart of Fifth Avenue is a 1-mile (1.6 km) walk-friendly stretch between the Empire State Building on 34th Street and the Grand Army Plaza on 59th Street.
#3 Times Square and the Theather District
A neon fireworks display illuminates Broadway and Times Square, where you will find more than 40 famous theaters that give you hit shows wherever you go.
Times Square is commonly referred to as "the world's crossroads", and is the most famous crossroads in all of New York. It is a symbol of the lively theater district that is spreading in the neighborhoods around, but including Broadway.
Until 1904, this place was called Longacre Square, but since the New York Times built its 25-story tower here, it has been renamed Times Square.
#4 Rockefeller Center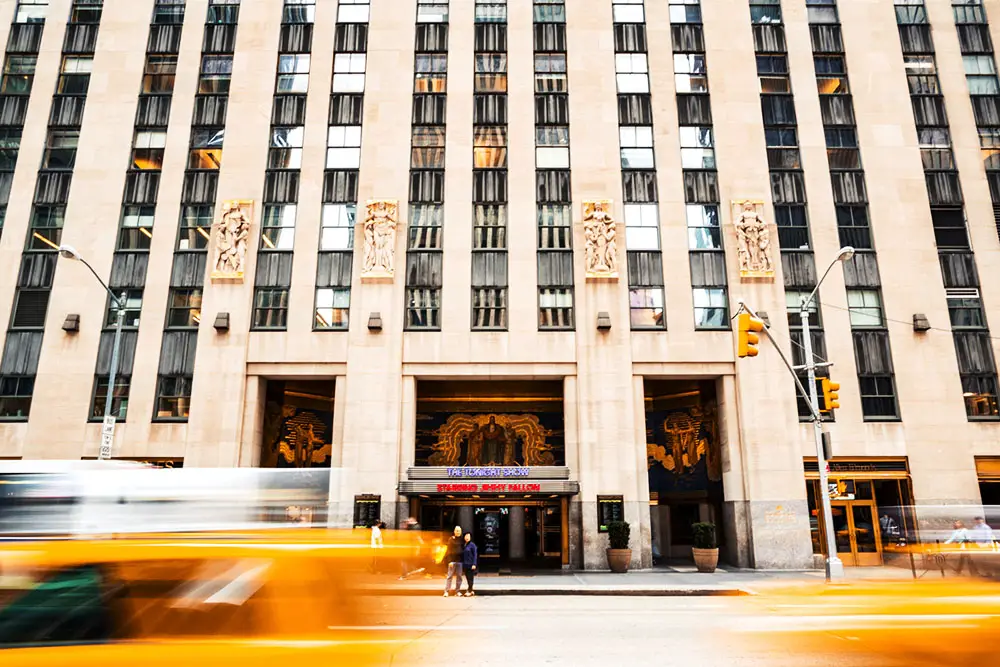 An oasis in the middle of the city with gardens, restaurants and an underground shopping mall, office space, a skating rink, and well over 100 works of art containing everything from murals to statues.
One of the world's largest privately-owned building complexes is like its own small town in New York. Rockefeller Center was started in the 1930s and the project was groundbreaking in integrating offices with greenery, restaurants, and shopping.
Top of the Rock, the lookout point on floors 67 to 70, offers a magnificent 360-degree view of Manhattan. It is from Top of the Rock that the pictures of the Empire State Building above were taken.
#5 Statue of Liberty
The Statue of Liberty is a well-known symbol of the dream of America, nurtured by millions of immigrants. The lady with her famous torch of freedom is parked on her own island just south of Manhattan.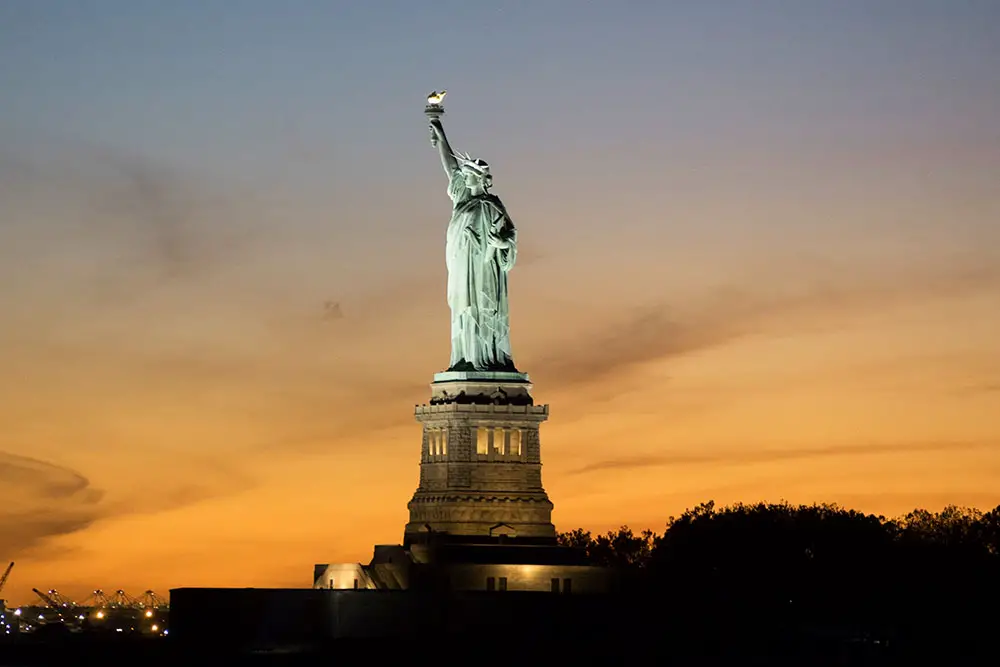 The statue that guards the port of New York is officially called "Liberty Enlightening the World", and the Statue of Liberty has been the messenger of freedom since it was inaugurated by President Grover Cleveland in 1886.
The statue was a gift from the French in 1876, a hundred years after the Declaration of Independence.
Pro tip: You get the best camera angle from the boat on the way out to Liberty Island. Sit on the right side of the boat on the way out, and on the left side on the way home.
#6 Ellis Island National Museum of Immigration
Ellis Island is the epitome of the cultural heritage that American immigrants have contributed to. Between 1892 and 1954, more than 12 million people came here, fleeing religious persecution, poverty, and unrest in their home countries.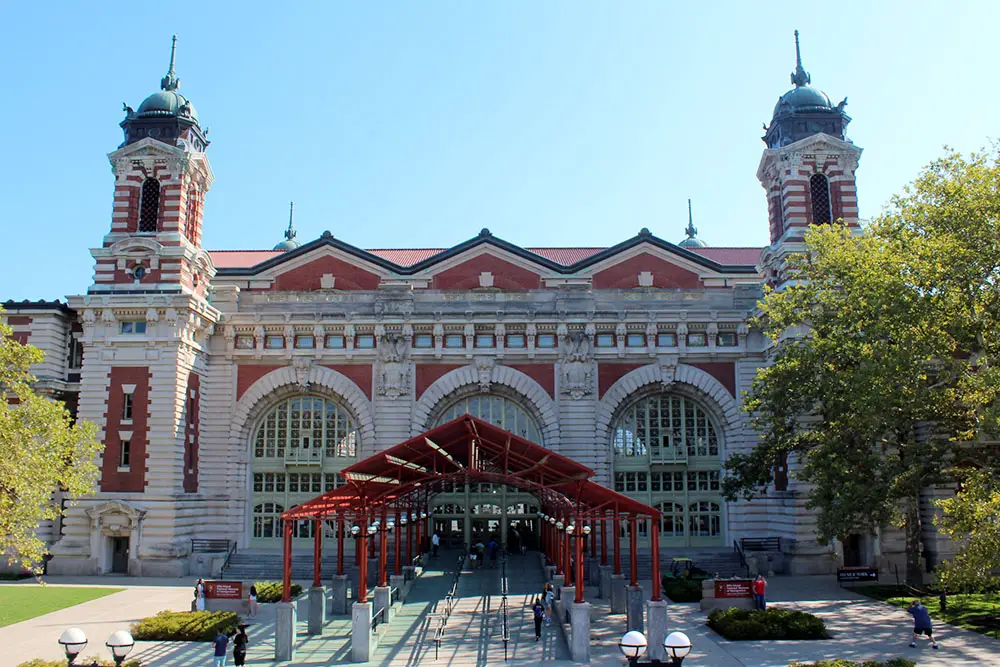 In carefully restored buildings, you get an insight into how the reception was for everyone who immigrated to New York and who was involved in building today's multicultural city.
Their descendants are now over 100 million people and make up over 40% of the entire population. As many as 5,000 people were passed through the island every day. The museum naturally tells about them, but also gives a picture of how American immigrants live today.
Pro tip: Arrive early and depart from Battery Park to avoid the worst crowds on the island.
#7 Central Park
New York's world-famous "backyard", a green area of just under 843 acres that enjoys relaxation and beauty to over 42 million park visitors annually. Central Park took 16 years to build and in total required over half a million trees.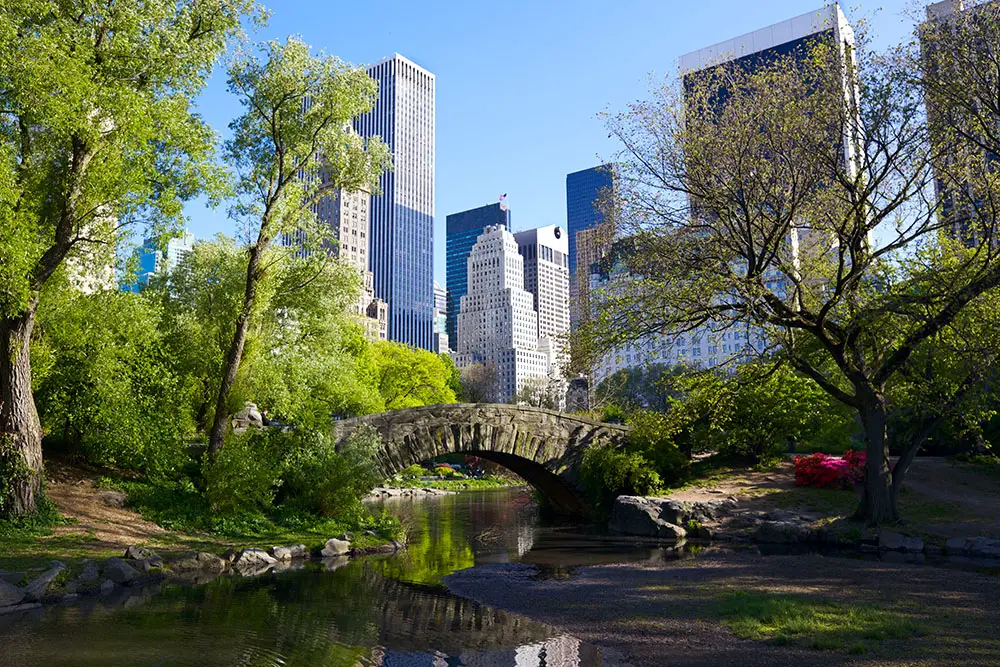 It is one of the most popular tourist destinations in the city, and for good reason. From bird watching and picknicking in the summer to sledding and ice skating in the winter, this green oasis in the middle of the large concrete jungle of New York City offers something for everyone.
#8 Metropolitan Museum of Art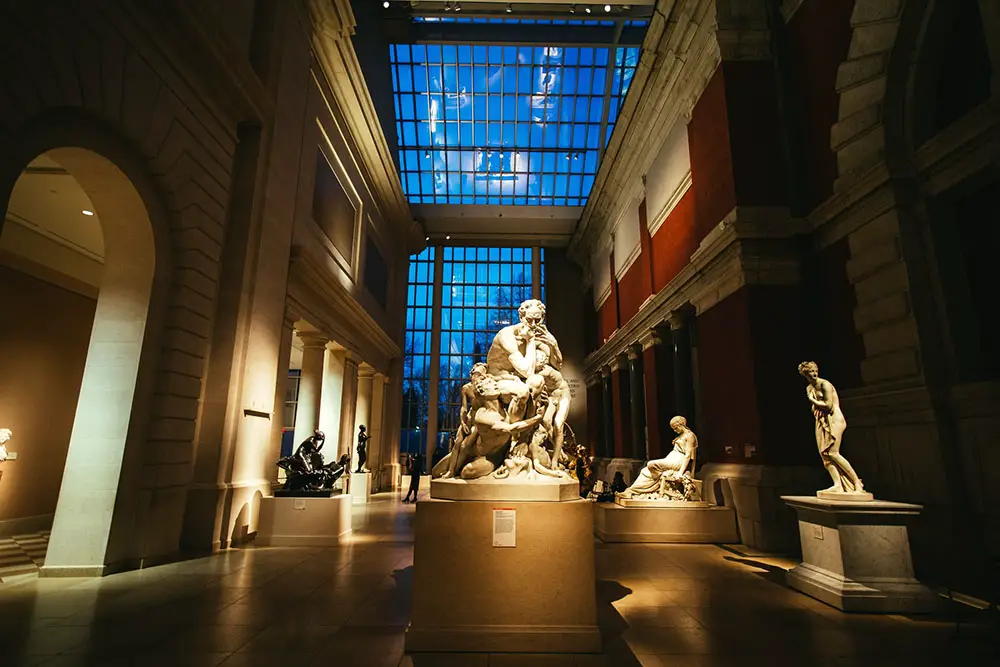 It would take several weeks to see all the museum's treasures. Here is one of the western world's largest art collections that span over 5000 years of cultural history.
The Metropolitan Museum of Art in New York City is one of the largest art museums in the world, with over two million works of art spanning a wide range of cultures and historical periods. The museum's collection is particularly strong in European paintings, Egyptian art, Greek and Roman sculptures, and Asian art.
In addition to its extensive collection, the Met is also home to a number of world-renowned curators and scholars who contribute to its reputation as a leading institution for art research and education.
A visit to the Met is an essential part of any trip to New York, and with its central location on Fifth Avenue, it is easy to get to from anywhere in the city.
#9 Guggenheim Museum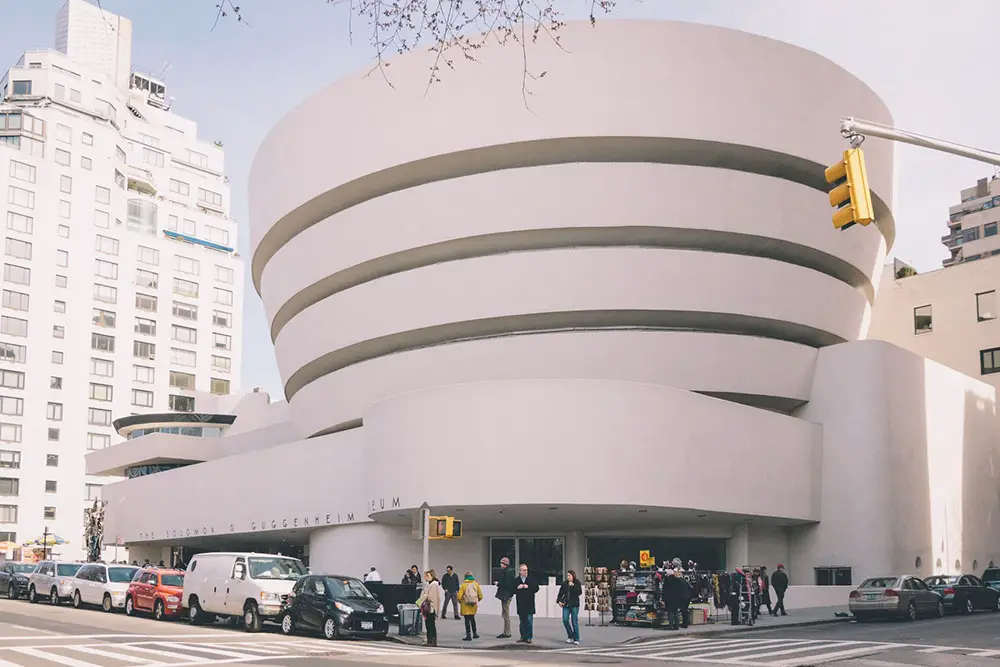 Frank Lloyd Wright's building is a work of art in itself, and a framing that befits the large collection of contemporary art that is inside the walls.
The Guggenheim houses a diverse collection of art, ranging from ancient to modern works. Among the most notable pieces in the collection are a number of sculptures by Constantin Brancusi, Alexander Calder, and Paul Klee.
The museum also owns a variety of paintings by Marc Chagall, Joan Miró, and Pablo Picasso. In addition, the Guggenheim has a selection of works by American artists such as Claes Oldenberg and Andy Warhol.
As one of the world's premier art museums, the Guggenheim is well worth a visit for anyone interested in seeing some of history's greatest works of art.
#10 American Museum of Natural History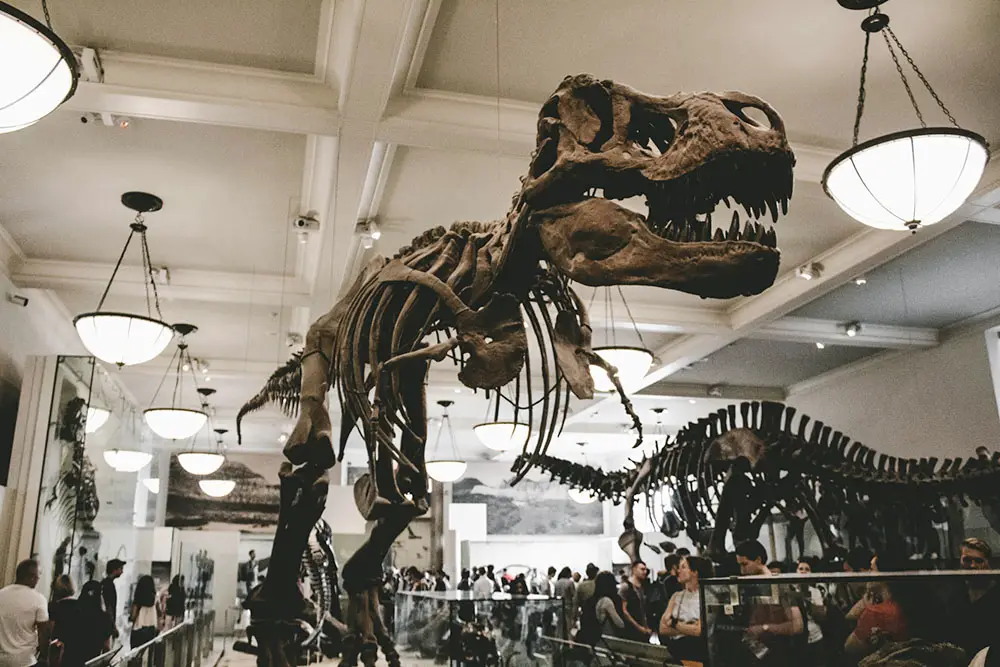 A visit to the American Museum of Natural History is a must for any avid dinosaur lover. With over 30 million objects, many of which are unique to the museum, the American Museum of Natural History NYC specializes in exhibits (dioramas) that show all kinds of animals in their natural habitat.
The museum opened its doors in 1869 and has been educating children and adults alike about the natural world ever since.
Whether you're interested in dinosaurs, mammals, or fish, the American Museum of Natural History is sure to have something for you. And with so many unique objects on display, you're sure to learn something new about the world we live in.
#11 Brooklyn Bridge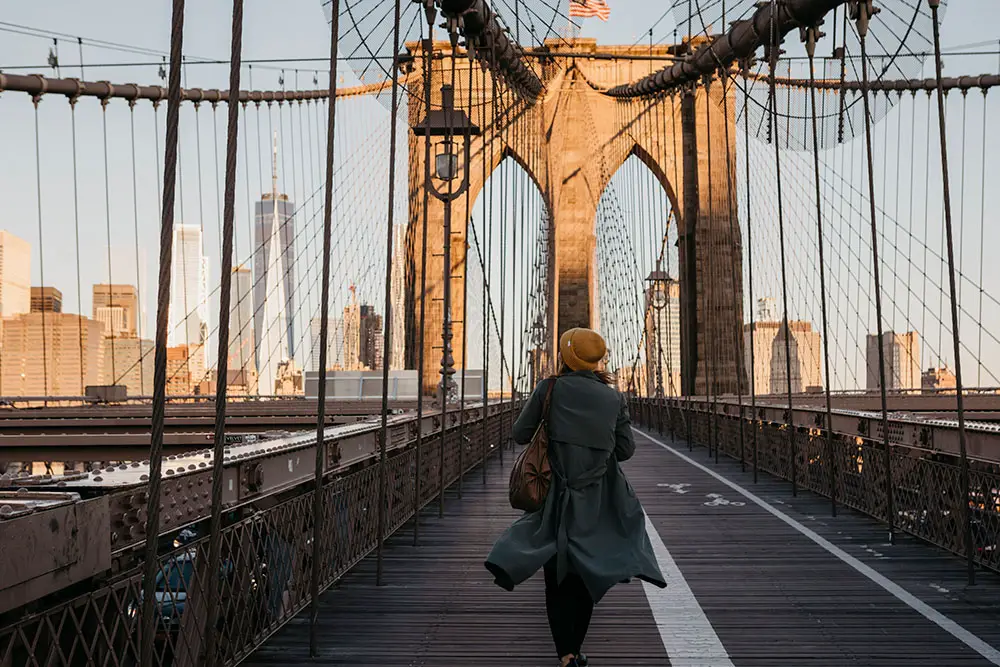 The Brooklyn Bridge is one of New York City's most iconic landmarks. Spanning the East River, it connects the boroughs of Manhattan and Brooklyn and has been a vital part of New York life for nearly 140 years.
When it opened in 1883, the Brooklyn Bridge was the longest suspension bridge in the world, and it quickly became an important route between the two rapidly growing cities.
Today, the bridge is used by pedestrians and cyclists daily, and its spectacular views make it a popular tourist destination. The Brooklyn Bridge is a testament to the city's endurance and resilience, and it remains an essential part of New York life.
#12 Little Italy and Chinatown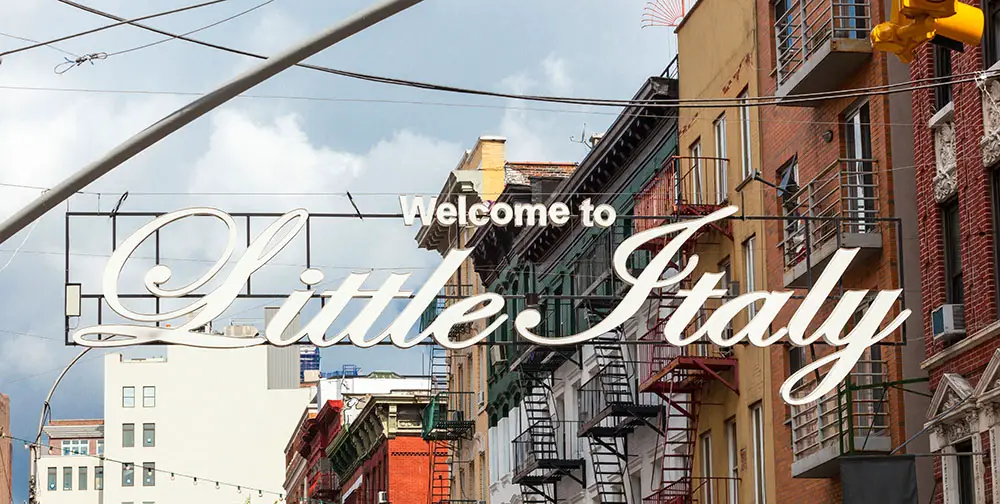 New York is often referred to as a melting pot, and nowhere is this more apparent than in its Chinatown and Little Italy neighborhoods. These small enclaves are among the most colourful and vibrant in the city, and they offer a glimpse into the rich diversity of New York's immigrant history.
Chinatown is home to the city's largest Chinese population, and it is a bustling neighbourhood full of markets, restaurants, and temples. Little Italy, on the other hand, is a more laid-back community that is known for its red-sauce restaurants and cafes. Despite their different vibes, these two neighborhoods offer visitors a chance to experience the best of New York's immigrant culture.