If you're looking for some serious shopping, Dolphin Mall is the place to be! With over 240 retail outlets and name-brand discounters, this outlet mall has something for everyone. Plus, with 1,400,000 square feet of retail selling space, it's the second-largest mall in Miami-Dade County!
Students at nearby Florida International University love to hang out at Dolphin Mall, and with good reason – there's so much to see and do here.
Dolphin Mall in Miami is such a wonderful experience! The mall has been divided into three districts – Playa (Beach), Ramblas (Boulevards), and Moda (Fashion) – each one with its distinct features to enjoy. There are nine different zones such as a marketplace, retail stores, four full-service restaurants, and several other dining options
If you're looking for a great day out at one of the greatest malls in Miami, Dolphin Mall, FL is perfect for shopping, eating, or maybe catching a movie at CMX Cinemas.
Dolphin Mall Stores
Dolphin Mall is a shopping paradise, boasting an impressive array of over 240 retail stores. This expansive mall caters to shoppers of all tastes, from luxury brands to discount stores and everything in between.
Here you can find popular names such as Bloomingdale's, Macy's and Saks Fifth Avenue, as well as outlet stores like Nike Factory Store, Saks Off 5th and Michael Kors Outlet.
With such a wide variety of options, there's something for everyone. You'll find the latest fashion trends at H&M and Desigual. And don't forget the food court which has plenty of options so that visitors can grab a bite while they shop!
Some of the most popular stores at Dolphin Mall:
Bass Pro Shops
Old Navy Outlet
H&M
Nike Factory Outlet
Polo Ralph Lauren
Marshalls HomeGoods
Forever 21
Saks Off 5th
Burlington
Dolphin Mall Restaurants
Dolphin Mall boasts a breathtaking selection of delicious restaurants sure to tickle the taste buds of all customers. From classic combination of sweet and savory dishes from The Cheesecake Factory to Texas de Brazil's Brazilian rodizio-style service, there is something for everyone.
There are many restaurants on the second floor of Dolphin Mall that can either be accessed by elevator or escalator.
The variety on offer ensures that diners find what they are looking for during their visit to Dolphin Mall.
These are some of my favorite dining options: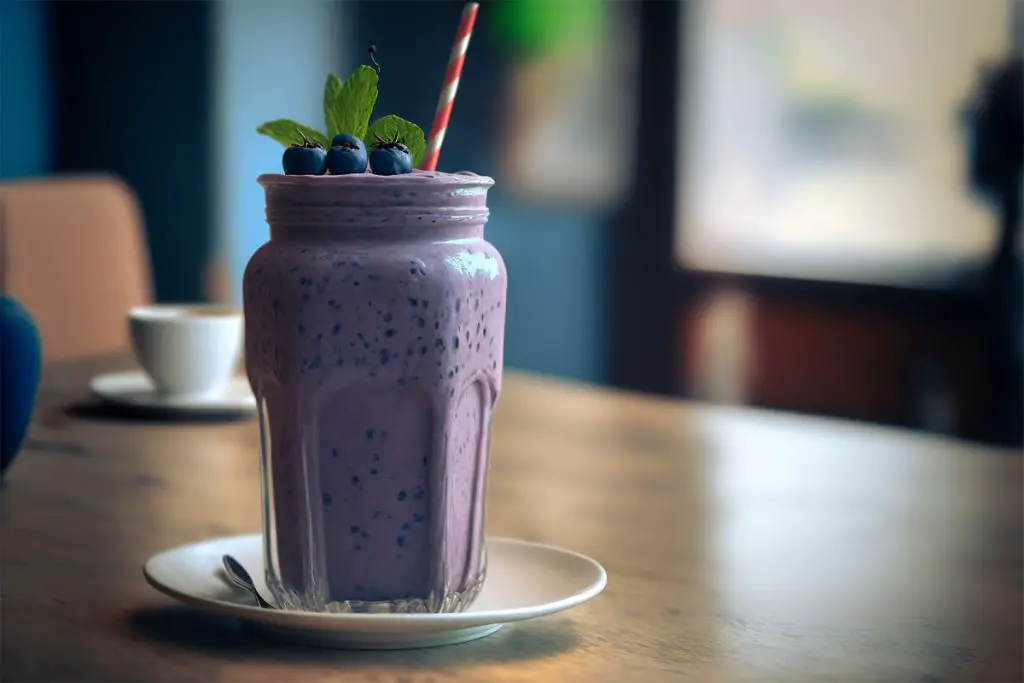 If you're just up for a quick energy boost, the Enerjuicer Smoothie stand in the middle of the food court at Playa 8 is a great stop too!
Dolphin Mall Movies
If you're looking for the perfect place to watch the latest films with friends and family, then CMX Theatres at Dolphin Mall in Miami, FL is the ideal destination. Located on the mall's second floor, this luxurious movie theatre boasts an impressive array of features and amenities that will enhance your cinematic experience.
From stadium seating to curved screens and digital stereo sound, every detail has been designed to create a comfortable atmosphere for viewers. For added convenience, there are also 26 refreshment stations in the lobby so you don't have to miss a minute of the action.
The theatre's design has a distinct Miami theme running through it, adding to its charm and making it all the more special when watching a movie. In addition to all of its amazing features, CMX Cinemas Dolphin 19 & IMAX (formerly Cobb Theatres) also offers several exclusive benefits such as early access tickets for select films as well as special discounts for members of their loyalty program. So come on out and enjoy an evening at one of Miami's premier movie theatres – CMX Cinemas at Dolphin Mall!
Dolphin Mall Map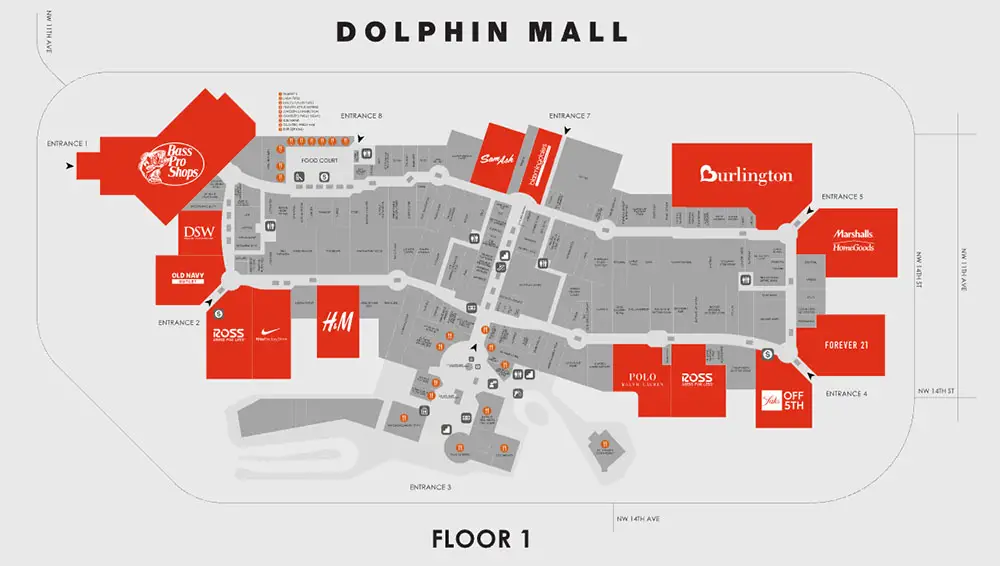 The Dolphin Mall is huge and there are a large number of stores to explore and enjoy. Whether you're looking to shop for clothes, electronics, home goods, or anything else, you'll find what you need here! And with so many great restaurants and a movie theater on-site, there's plenty to keep you busy no matter how long your visit is.
Interactive Map
You'll find a beautiful interactive map of Dolphin Mall on their homepage. If it's your first time visiting the Dolphin Mall Shopping Center, make sure to have a look at it before you arrive in order to save yourself some valuable shopping time.
Frequently Asked Questions About Dolphin Mall
Are dogs allowed at Dolphin Mall?
Dolphin Mall does not allow dogs into the mall, except for service animals such as leader dogs. This policy is strictly enforced to ensure the safety and comfort of all guests who visit the mall.
Is there a Primark at Dolphin Mall?
There is no Primark available at Dolphin Mall, Miami.
Is the Dolphin Mall the same as Miami International Mall?
No, the Dolphin Mall and the Miami Internation Mall are two different malls, albeit close to each other. It's just a short walk between then, and if it's very crowded at the Dolphin Mall parking lot, a good idea is to park at Miami International Mall and take a short walk.