Nestled in the bustling Playa de Las Americas, the Safari Centre stands as a testament to Tenerife South's vibrant spirit. This shopping and entertainment hub is a must-visit for anyone looking to experience the best of Tenerife's nightlife, shopping, and dining.
Shopping Extravaganza
The Safari Centre boasts a plethora of shops on its ground level. Whether you're on the hunt for the latest fashion trends, unique souvenirs, or simply window shopping, there's something for everyone. Brands like "The Mint Company" come highly recommended by visitors, especially for shoe enthusiasts.
Dining and Nightlife
The upper floor of the Safari Centre is a gastronomic paradise. With a myriad of bars and restaurants, it's the perfect place to unwind after a day of sightseeing. As the sun sets, the area becomes a hotspot for tourists, buzzing with activity and filled with the tantalizing aromas of international cuisines.
The Mesmerizing Fountain Show
One of the major highlights of the Safari Centre is its iconic fountain show. Every evening at 9 PM, visitors are treated to a spectacular display of lights and water, choreographed to music. It's a sight to behold and provides a perfect backdrop for evening photographs.
Visitor Tips and Feedback
While the Safari Centre is largely celebrated, it's always good to be informed. Some visitors have cautioned about certain electronics shops, advising fellow tourists to be wary and conduct thorough research before making a purchase. Additionally, for those with mobility challenges, it's worth noting that there have been some concerns regarding scooter parking and accessibility.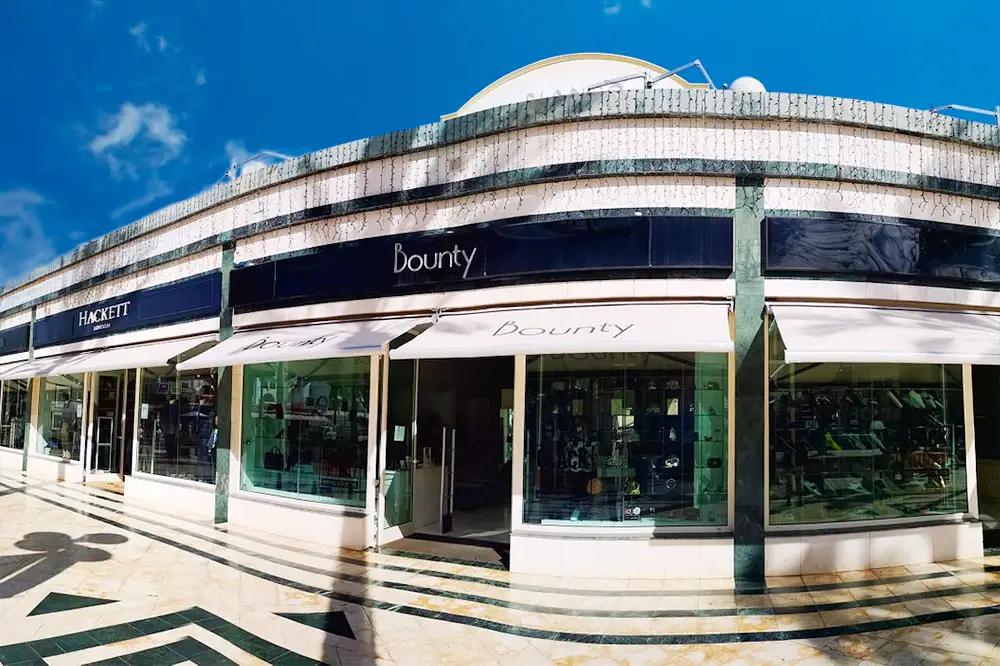 With an impressive lineup of high-end restaurants, bars, and designer stores, including Bounty, GAS, The Levi Store, Armani, and Hugo Boss, this shopping center has it all.
And when the night falls, as already stated, make sure to catch the dazzling fountain show at the heart of the complex. Grab a cocktail from Harry's Cocktail Bar on the upper floor for the best view.
The Safari Shopping Centre Tenerife is also a great place to do your Christmas shopping, with more sparkling lights than you'd find in Lady Gaga's dressing room!
Restaurants near Safari Centre
There are numerous restaurants in Safari Centre, so you'll never have to go hungry while spending your time and money on shopping.
Some of the most popular restaurants in the Safari Shopping Centre are:
Empire Modern British Restaurant & Steak House
Steakhouse, British, Gastropub
The food here is really good, and the steaks are one of the best on the entire island.
Phone: +34 822 62 11 37

Website: empirerestauranttenerife.com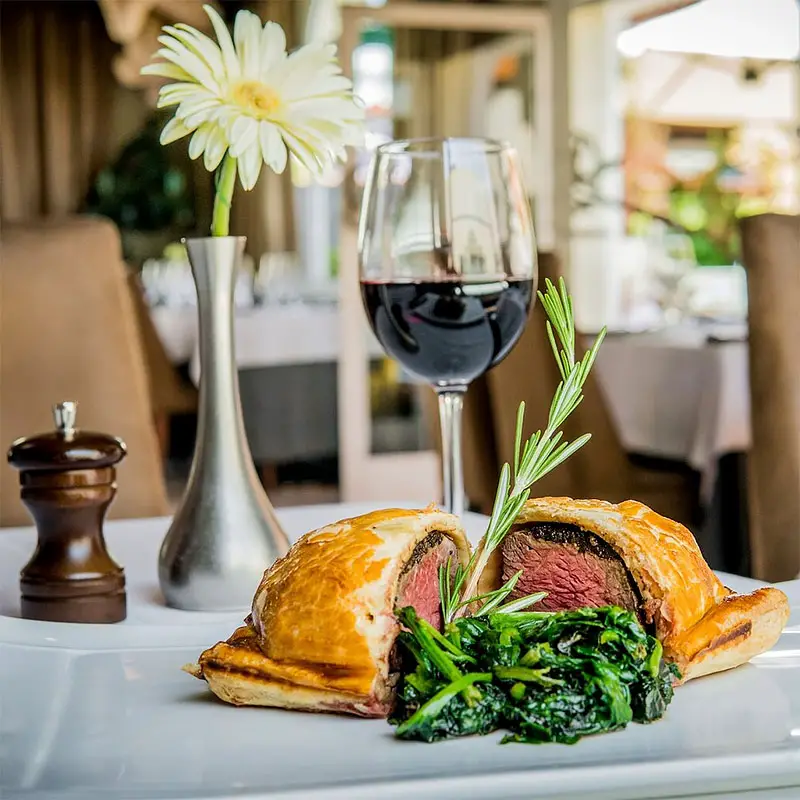 Imperial Tai-Pan
Chinese, Japanese, Sushi
Excellent food with friendly and helpful staff. If you're longing for Asian cuisine and want value for money, Tai-Pan is the place.
Phone: +34 822 62 11 38

Website: imperialtaipanrestaurant.com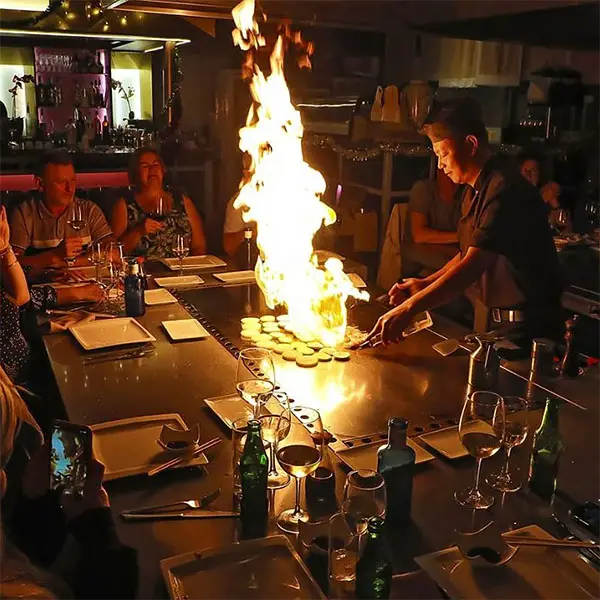 Thai Botanico
Asian, Thai
Thai Botanico has some amazing Phad Thai, and curry dishes. A great restaurant to enjoy some contemporary Thai cuisine.
Phone: +34 822 62 11 36

Website: thaibotanicotenerife.com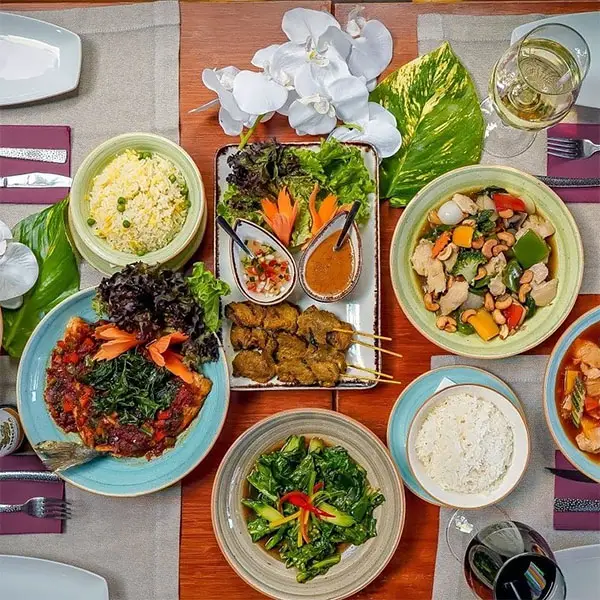 Hacienda Miranda
Mexican
A great restaurant for you folks wanting to get a piece of Mexico while in Tenerife.
Phone: +34 922 79 46 99

Website: Hacienda Miranda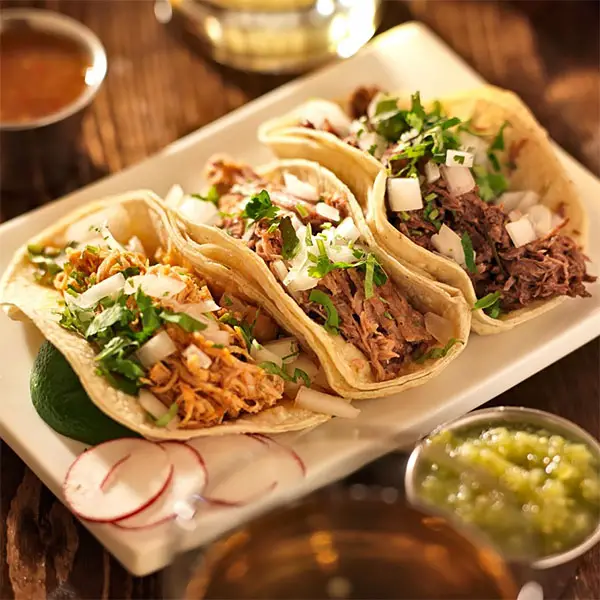 Bianco Restaurant
Italian, Pizza
Bianco is a stylish Italian restaurant located in the Safari Centre on Tenerife's Golden Mile, offering a vibrant atmosphere for romantic dates, family outings, and holiday nights out.
Phone: +34 822 62 11 35

Website: biancorestauranttenerife.com
Opening hours
Monday – Sunday: 10 am – 10 pm
Address: Av. las Américas, 5, 38660 Arona, Santa Cruz de Tenerife, Spain
Conclusion
The Safari Centre (Centro Comercial Safari) is more than just a shopping center; it's an experience. With its blend of shopping, dining, entertainment, and the mesmerizing fountain show, it promises an unforgettable evening in Tenerife South. Don't miss out on this fantastic destination!