If you're looking for a lively and vibrant destination in Tenerife South, you won't want to miss the Safari Centre. This shopping center is home to a variety of shops on the ground level, as well as popular bars and restaurants on the upper floor.
The entire stretch of about 500 meters is a hub of activity, especially in the evening when the fountain show takes place at 9 PM. With plenty of amazing restaurants and bars, as well as good shopping and bargains to be had, the Safari Center (Centro Comercial Safari) is definitely worth a visit, especially at night when the lights and fountains are on full display.
Don't miss out on this amazing experience!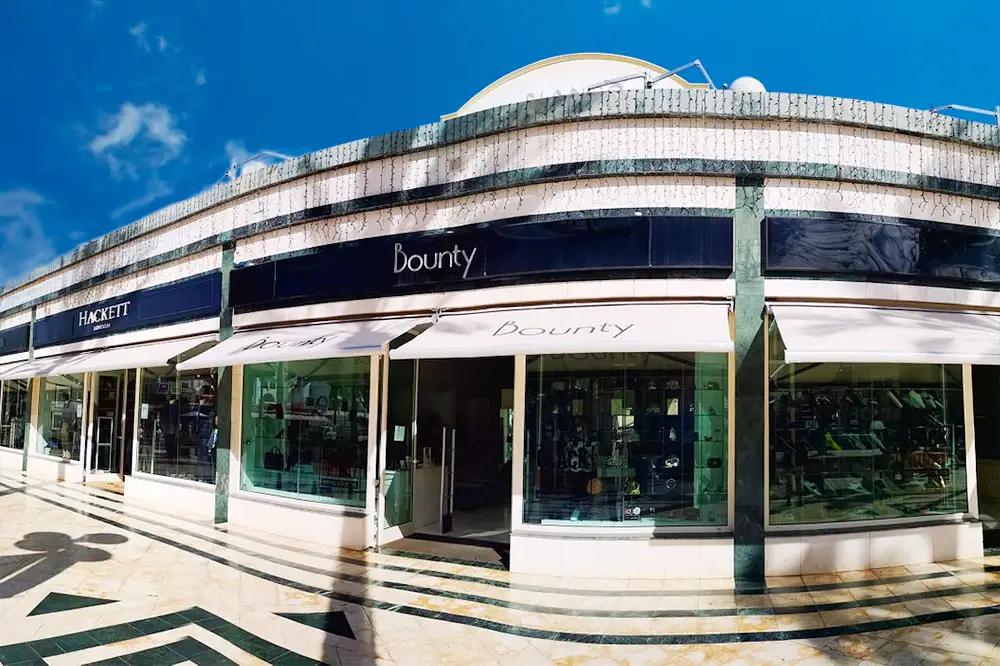 With an impressive lineup of high-end restaurants, bars, and designer stores, including Bounty, GAS, The Levi Store, Armani, and Hugo Boss, this shopping center has it all.
And when the night falls, as already stated, make sure to catch the dazzling fountain show at the heart of the complex. Grab a cocktail from Harry's Cocktail Bar on the upper floor for the best view.
The Safari Centre is also a great place to do your Christmas shopping, with more sparkling lights than you'd find in Lady Gaga's dressing room!
Restaurants near Safari Centre
There are numerous restaurants in Safari Centre, so you'll never have to go hungry while spending your time and money on shopping. Some of the restaurants near the Safari Shopping Centre are:
Imperial Tai-Pan (Chinese, Japanese, Sushi)
Suno (Italian, Spanish)
Empire Modern British Restaurant & Steak House (Steakhouse, British, Gastropub)
Thai Botanico (Asian, Thai)
Hacienda Miranda (Mexican, Central American)
Opening hours
Monday – Sunday: 10 am – 10 pm
Address: Av. las Américas, 5, 38660 Arona, Santa Cruz de Tenerife, Spain