If you're looking for a beautiful, secluded beach to relax on in Marco Island, look no further than Tigertail Beach. This hidden gem is located in a remote corner of the island and is surrounded by mangrove islands and the Everglades. You'll love the white sand beaches and crystal-clear waters here!
Since Tigertail Beach is a county park, it's not as crowded as some of the other beaches in the area. This makes it the perfect spot to relax and enjoy nature. Several hiking trails run through the park, providing great views of the coastline.
If you're looking for a beautiful beach to call your own, Tigertail Beach is the perfect place. So pack your bags and head on down to Marco Island for some fun in the sun!
If you're looking for a great beach park to bring the whole family to, Tigertail Beach is the perfect place.
It was formerly an offshore sandbar. Hurricane Wilma's winds built-up sand on the southern end and today Sand Dollar Island is linked to the mainland as a result of the storm.
The island is a state park, and on any given day you will find people fishing, picnicking, swimming, kayaking, and just enjoying the Florida sunshine. The water is shallow and clear, making it a perfect place to wade or paddle around. And if you are lucky, you might see a dolphin or two swimming by.
There is also a nature trail on the island, which is a great place to go for a walk and take in the beauty of the Florida coastline.
A truly hidden gem in Collier County
I was on the hunt for a secluded beach to relax on, and I'd heard great things about Tigertail Beach. Located in a remote corner of Marco Island, it's surrounded by mangrove islands and the Everglades.
The white-sand beaches and crystal-clear waters were just as beautiful as I'd hoped they would be. And since Tigertail Beach is a county park, it wasn't as crowded as some of the other beaches in the area. This made it the perfect spot to relax and enjoy nature.
Ideal for bird watching and amazing sunsets
Whether you're an avid birder or just want to enjoy the view, Tigertail Beach Park has something for everyone. This barrier island composed mostly of dunes and beachfront homes provides 32 acres where bird watching is easy due in large part because it's one place on earth where wintering shorebirds can be found at any time during their journey southward migration! And if that weren't enough reason alone why this spot should make your list next time around… its sunset views are breathtakingly beautiful too.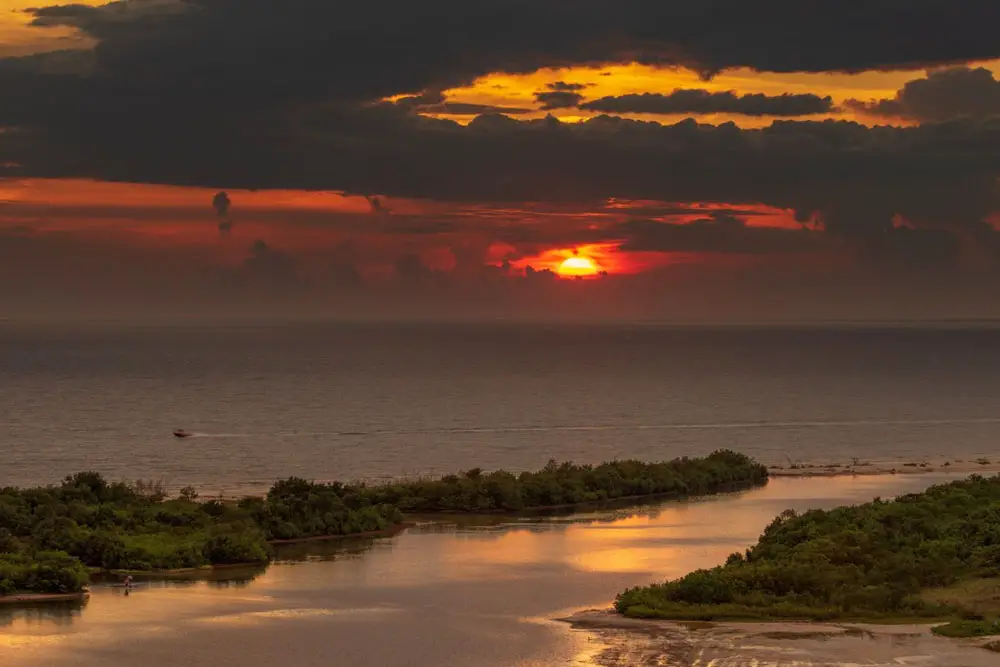 Don't forget your camera and binoculars while visiting the many all around birding locations. As always, be sure to practice good birding etiquette.
Amenities at the beach
Tigertail Beach amenities include restrooms and picnic areas. The bathhouse offers changing rooms as well as bathrooms with running hot water for your convenience! You can also enjoy Nicky P's Cafe which serves up delicious hamburgers piled high on fresh buns made from locally sourced ingredients and beef hot dogs.
The menu at Tigertail Beach Café is diverse, with breakfast and lunch served, as well as beer and wine. Other features include restrooms, a picnic area with tables and grills, a butterfly garden, and a children's playground. The rental of various beach equipment such as stand-up paddleboards, kayaks, electric boats, paddle boats, and bicycles is also available.
Sand Dollar Spit
Take a trip to the northern tip of Tigertail, known as Sand Dollar Spit. This is a major location for sand dollars and shells.
You can search for sand dollars in the morning before the tide comes in, or comb the beach after a storm. You may even see a loggerhead turtle nesting here from June to September!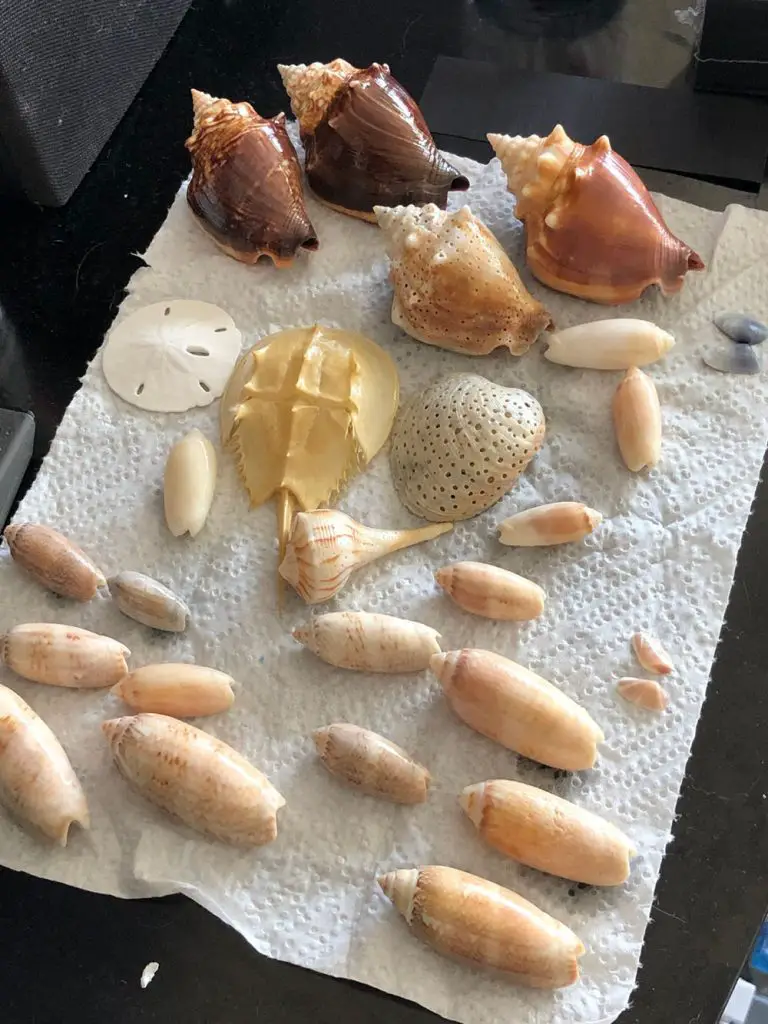 To get to Sand Dollar Spit, park in the north lot and walk along the boardwalk. The path is about a mile long and takes you through a beautiful mangrove forest. Keep an eye out for fiddler crabs, herons, and other wildlife. When you reach the beach, head north to find the best shells! (Please be aware that there is usually no lifeguard on duty at Tigertail Beach.)
Parking at Tigertail Beach
There are 210 gorgeous, sandy parking spaces available for you to enjoy. There is an hourly fee of $1.50 per hour (or 8 bucks without the beach permit) but it's well worth checking out this place!
Why is it called Tigertail Beach?
The name Tigertail is an Indian one. During the Second Seminole Indian War (1835-1842), a famous Florida Seminole Chief known as Thlocklo Tustenuggee was nicknamed Tigertail. Because he wore a long strip of panther skin around his waist, he was given his nickname by the US military personnel because it looked like a tail.
After the war, he and his people were eventually forced out of their land and relocated to New Orleans, Louisiana.
Can you swim at Tigertail Beach?
You got three miles of lovely soft white sand beaches where you can jump into the ocean for a lovely swim at your leisure. What is the most distinctive aspect of Tigertail Beach? It changes with the tide, wind, and weather daily. The sand bar moves slightly owing to the ever-changing nature of tides, winds, and storms, giving rise to an entirely new beach experience day after day.
How to get to Tigertail Beach
480 Hernando Drive, Marco Island, FL 34145
You can't really tell that there's a turn off the main road, but then again if you're on your way to Tigertail Beach this should be an easy enough drive. From North Collier Boulevard/State Highway 951 go north onto Kendall Drive which will take you through some residential neighborhoods before turning left at Hernando dead end where signs direct visitors towards "Tigetail" beach.