Spain is a country that moves slowly and runs late. The land of the siesta, it's a place for foodies and night owls, history buffs, religious pilgrims, and anyone not in a rush to do just about anything!
If you want to travel to Spain on a budget, this is the complete guide for you. We will cover everything from transportation to accommodations and food. We'll also give you some tips on how to save money while enjoying all that this beautiful country has to offer!
What to do in Spain
The Spanish trinity consists of Ciudad (city), campo (country), and costa (coast). Combine these elements and you will uncover a huge land of cultural diversity. Start with the cities of Seville, Madrid, and Barcelona as your gateway around which to build your journey. You'll be rewarded for your time exploring the beautiful cities, magnificent countryside, and delicious regional cuisine!
In terms of history and culture, Seville is a fantastic destination in Spain. It has some magnificent buildings, several restaurants, and some of the finest views you're likely to see in a city.
You can begin your tour in Madrid, the home of the Prado and Reina Sofia art museums, and then travel eastwards through the world heritage cities of Avila and Salamanca, through the Winelands of the Tierra de Leon, and finally to Barcelona.
In Barcelona, you'll find world-famous architecture from Antoni Gaudi, a huge range of bars and restaurants, and vibrant nightlife.
Spain is a country with so much to offer, and we hope this guide will give you some ideas of how to travel around it on a budget!
Find cheap hotels in Spain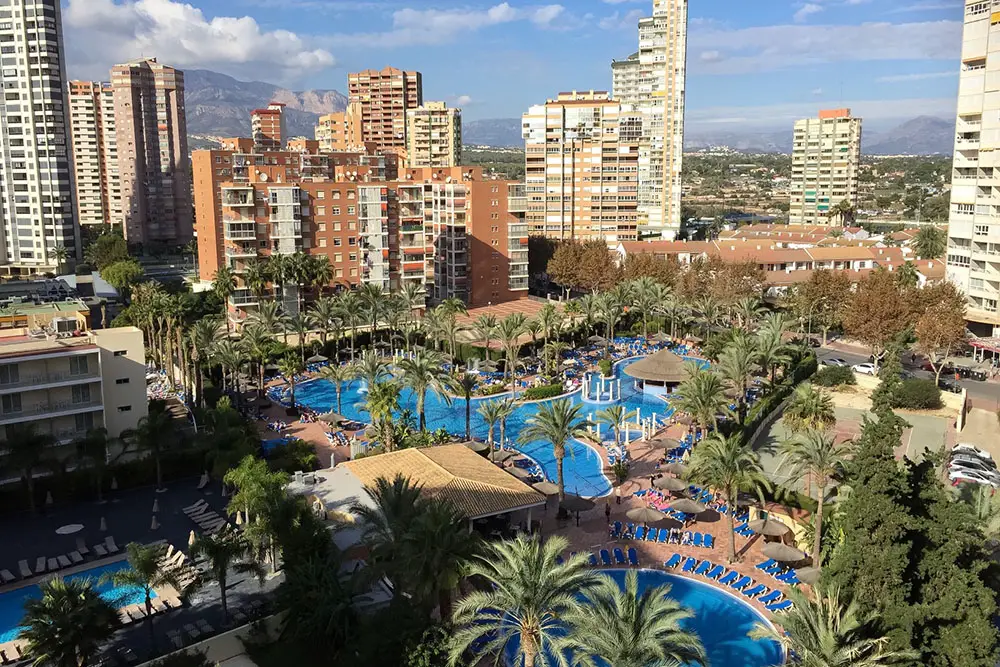 Spain is a beautiful country with a lot to offer tourists. However, accommodation can be one of the biggest expenses when traveling. Here are a few tips on how to find cheap hotels in Spain:
Start by searching online for hotel discounts. There are often websites that offer great deals on hotels in Spain. Good sites to find cheap accommodations in Spain are Booking.com and Hotels.com
Another option is to look for hotel loyalty programs. If you are a member of a hotel loyalty program, you may be able to get a discount on your stay.
You should also try booking your hotel room in advance. This is often cheaper than booking last minute.
If you are flexible with your travel dates, you may also be able to find cheaper rates. Hotels often have special rates for certain days of the week or month.
By following these tips, you should be able to find a cheap, budget hotel in Spain that meets your needs. Happy travels!
Spanish food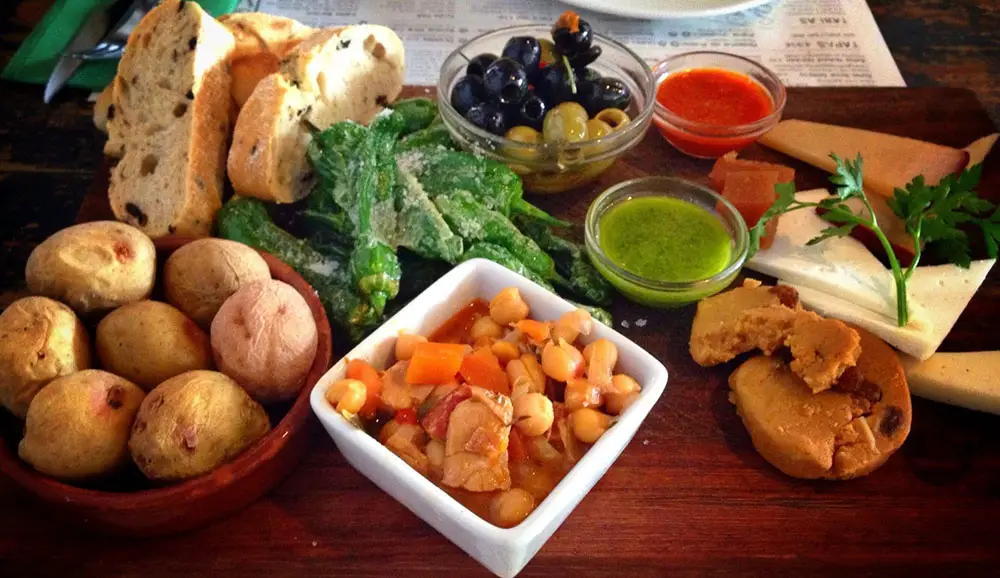 The food in Spain is some of the best in the world. From paella and tapas to churros and Jamon, there is something for everyone to enjoy. And, of course, no trip to Spain would be complete without trying a glass (or two) of sangria!
If you're looking for a country with great food, amazing history, and a relaxed way of life, Spain is the place for you!
Paella is a classic Spanish dish that is made with rice, seafood, and vegetables. It is often served as part of a larger meal, or as tapas.
Gazpacho is a cold soup that is popular in the summertime. It is made with tomatoes, cucumbers, peppers, onions, garlic, olive oil, and bread.
Churros are a type of doughnut that is popular in Spain. They are made with flour, sugar, milk, eggs, and cinnamon.
Jamon ibérico is a type of cured ham that comes from pigs that have been raised on a diet of acorns. It is considered to be some of the best ham in the world!
Patatas bravas are fried potatoes that are served with a spicy tomato sauce.
Tortilla is a Spanish omelet that is made with eggs, potatoes, and onions. It is often served as a tapa or main dish.
The Spanish people are enamored with food and wine, and for very good reasons. The foundations of Spanish cuisine are deceptively simple: an infinite number of options, tried-and-true recipes passed down through the ages, and a natural desire to stray from the norm and see what happens in the kitchen laboratory.
You may enjoy the finest meal of your life in an earthy pub full of yelling people, or a luxurious restaurant with a Michelin star. The variety of gastronomic experiences that awaits you is breathtaking and will undoubtedly be a highlight of your journey, whether you have the best meal ever or have dinner prepared by a celebrity chef in the refined atmosphere.
One of the great things about Spanish food is that there are so many options for vegetarians, vegans, and meat-eaters alike. And, if you're looking to save some money while you're in Spain, eating like a local is the way to go!
A drink costs between 2-3 €; a beer, 3-4 €. An espresso/cappuccino is around 2 €. Bottled water is less than 1 € in most places. The price of a nice casual meal in a restaurant ranges from 20 to 30 €, usually with a drink included in that price.
If you want to spend some money, Spain has a lot of expensive restaurants too. With a drink, meals at higher-end restaurants start at about 40 € per person.
Eating out can be one of the biggest expenses when traveling, but it doesn't have to be! With a little planning, you can save money and still enjoy all the amazing food Spain has to offer.
Here are some tips for eating on a budget in Spain:
Stick to local restaurants and avoid tourist traps.
Look for restaurants that offer a fixed-price menu.
Order tapas instead of a full meal.
Avoid ordering drinks with your food.
Split an entrée with a friend.
Groceries, on the other hand, cost roughly 40-50 EUR per week if you prepare your own food. This gets you essential items like pasta, rice, seasonal fruits and vegetables, and some meat or fish. The neighborhood markets are the best (and most fresh) sources of food and meat.
Spanish Culture
Spain is a country with a rich culture and history. From the ancient ruins of Toledo and Granada to the vibrant cities of Madrid and Barcelona, there is something for everyone to see and do.
Toledo is an ancient city that is located in central Spain. It is famous for its medieval architecture and for being the home of El Greco, a famous painter.
Granada is another ancient city in Spain that is known for its Moorish architecture. It is home to the Alhambra, a palace and fortress that was built in the 14th century.
Madrid is the capital of Spain and one of the largest cities in Europe. It is home to many museums, including the Prado Museum, which is one of the largest art museums in the world.
Barcelona is a city on the coast of Spain that is famous for its Gaudi architecture. It is also home to La Sagrada Familia, a cathedral that was designed by Antoni Gaudi and is still under construction.
There are plenty of other Spanish cities to discover. Each city has its own distinct culture and history, so you're sure to find something that piques your interest. Spain offers everything, whether you want ancient ruins, energetic nightlife, or brilliant cuisine!
Spain is a country with a rich history and culture that is sure to fascinate and amaze you. There are ancient ruins to explore, vibrant cities to visit, and amazing art museums to discover. Soak up the culture of Spain while you're there and you won't regret it!
How to travel around Spain
Spain is a large country with many big cities well worth exploring. You can travel around Spain by bus, train, plane or car.
If you are on a budget, traveling by bus is the cheapest option. Many buses go between different cities in Spain and the timetables are usually posted at the bus station. There are many companies, such as Omio where you can find cheap bus tickets for traveling across the Spanish mainland.
Traveling by train is also a good option as many high-speed trains connect different parts of Spain. The AVE is the fastest and most expensive option but other regional trains are cheaper. You can buy your train tickets online in advance or at the station on the day of travel.
If you want to travel around Spain quickly, then flying is the best option. There are many budget airlines, such as Ryanair and EasyJet, that fly to different airports across Spain. You can usually find cheap flights if you book in advance and are flexible with your dates.
If you have your own car or are renting one, then you have the freedom to explore Spain at your own pace. There are many scenic routes to take, such as the Costa del Sol or the Camino de Santiago.
Whichever way you choose to travel, I'm sure you will have a great time when you visit Spain!
Shopping in Spain
The major cities in Spain are a unique attraction, and they are colorful, vibrant, and hugely photogenic, but despite that, they do not simply attract visitors. People of locality do their daily shopping from places like The Boqueria at Barcelona, or the Valencia Central, or Madrid's newly renovated Mercadas de San Miguel. Visiting any local market can be a guaranteed way to get some good deals too.
Spain is home to many high-end designer stores as well. For example, Barcelona's Passeig de Gràcia is a street that is lined with luxury brands like Louis Vuitton, Armani, Dior, and Chanel. If you are looking for some designer clothes shopping whilst in Spain, then this is definitely the place to go. However, be prepared to pay a premium for the brands on offer.
If you are looking for some more affordable shopping options, then Spain's many street markets are the place to head to. Street markets can be found in almost every town and city across the country, and they offer everything from clothes and shoes, to food and drink, to souvenirs and local handicrafts. You can usually haggle prices down at street markets, so it's a great place to go if you're looking for a bargain.
Some of the best street markets in Spain include La Boqueria in Barcelona, El Rastro in Madrid, and Mercat de la Llotja in Valencia. So, if you're looking for some retail therapy whilst on vacation in Spain, then be sure to check out one of these fabulous markets. Happy shopping!