If you're looking for a charming and historic small town to visit in Florida, look no further than Tarpon Springs! This vibrant community is located just 45 minutes north of St. Petersburg on the shore of the Gulf of Mexico. Here, you'll find plenty of things to do and see, from exploring its 51 miles of waterfront beauty to learning about its Greek heritage. And don't forget to check out Tarpon Springs' charming downtown district, which is listed on the National Register of Historic Places!
In addition to the sponge diving industry, Greek culture, and delicious Greek cuisine, Tarpon Springs is emerging as a diverse cultural destination, rich in art, museums, performing arts, eclectic shopping, dining experiences, and many outdoor recreational activities.
Being situated between the Gulf of Mexico and Lake Tarpon, the City boasts multiple beaches and waterfront parks, perfect for fishing, boating, kayaking, shell hunting, and more. With public art installations sprinkled throughout and multiple places listed on the National Register of Historic Places, including a historic district and the recognized Greektown district, the city has become a destination for history and art lovers as well.
We spent a day in Tarpon Springs with the kids while coming through the Tampa Bay area. It was a really memorable day trip with a lot of sponges, fresh seafood, and enjoying some historic sites.
Tarpon Springs has the largest population of Greek and Greek-Americans in the U.S. The city is home to the World Famous Sponge Docks, which are still an active working waterfront as they have been since the 1800s. As the sponging industry grew, so did the City. Tarpon Springs was once known as the "Venice of the South" and has long touted the moniker "The Sponge Capital of the World."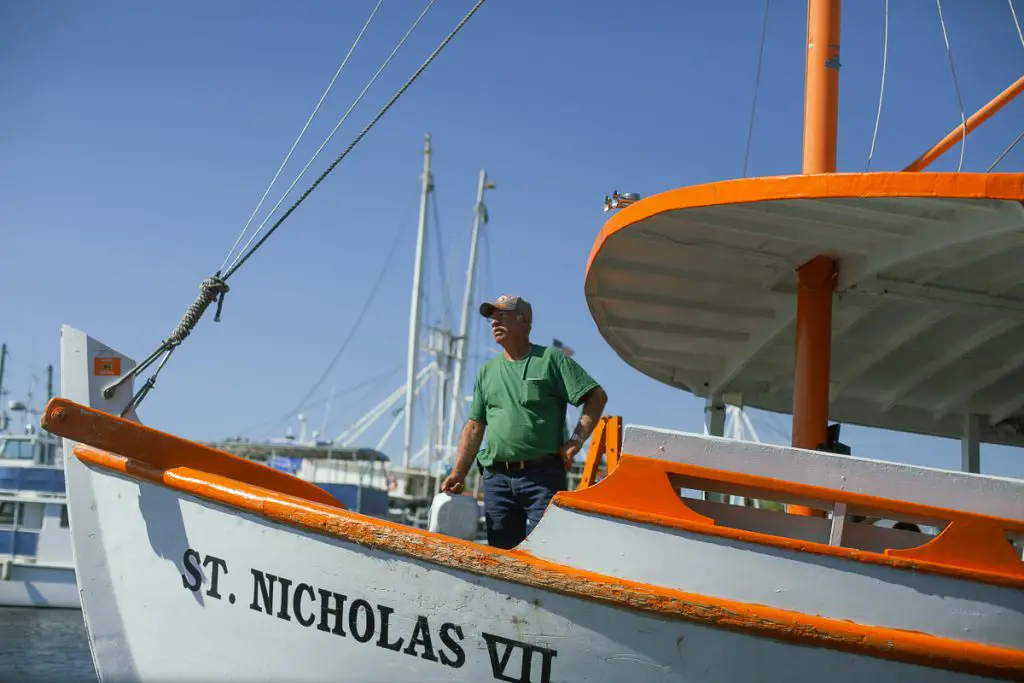 Tarpon Springs was the very first incorporated city in what is now Pinellas County and in 1888, when the Orange Belt Railway – the first railroad line in Pinellas County – arrived in Tarpon Springs, it became a fast-growing wintering spot for wealthy northerners.
Tarpon Springs also has a rich, unexpected Victorian-era history. Large Victorian homes owned by the wealthy snowbirds traveling down via train popped up all around the City's Spring Bayou waterfront, becoming known as the Golden Crescent.
Many of these beautiful homes still stand today, such as the City-owned 1883 Safford House Museum, originally owned by Anson P. K. Safford, the founding father of Tarpon Springs.
Dodecanese Avenue is certainly a street like no other. It's the primary tourist destination in Tarpon Springs, but it's also part of the traditional Greek community.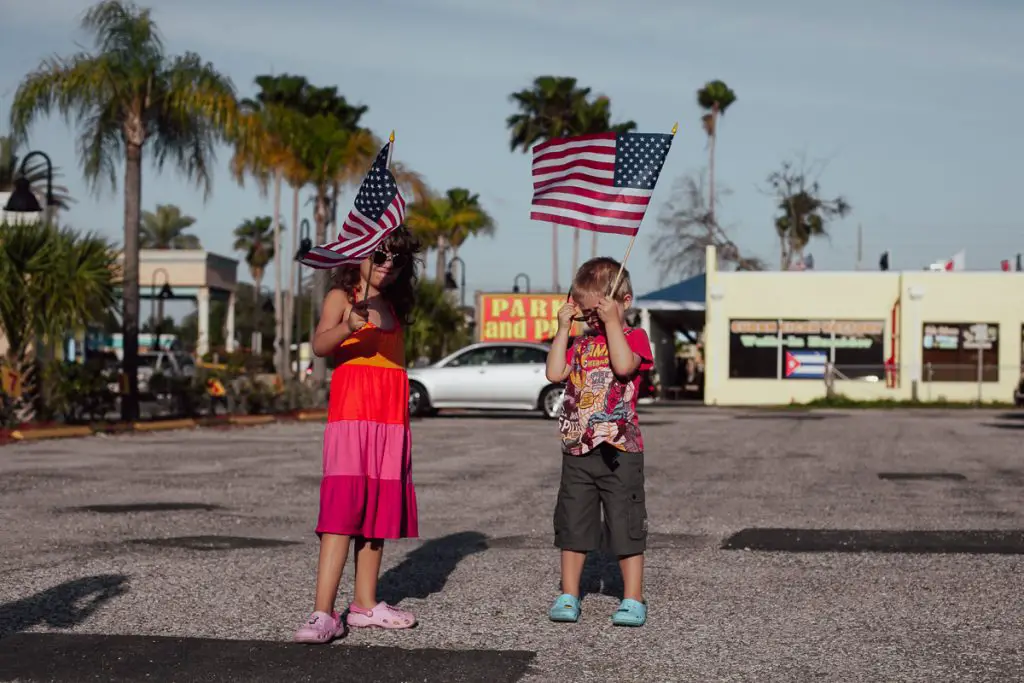 The street winds its way from Pinellas Avenue west along the Anclote River, and it's lined with restaurants that serve traditional Greek cuisine and fresh seafood. But the best part of Dodecanese Avenue is definitely the people watching.
You can see everything from tourists taking pictures of the river to locals heading to their favorite restaurant for a meal.
Tarpon Springs Restaurants
Tarpon Springs is a charming coastal town in Florida with a rich history and culinary traditions. The town is best known for its Greek food, and there are dozens of excellent restaurants to choose from.
For a truly authentic experience, head to Hellas Restaurant & Bakery, where you can enjoy classics like spanakopita and moussaka. Or, if you're looking for something a little lighter, try one of the many seafood restaurants overlooking the docks.
Fresh oysters, shrimp, and crabs are all on the menu, and you can enjoy them with beautiful views of the bay. Tarpon Springs is also home to several excellent ethnic restaurants, including an Indian spot that serves up some of the best curry in town.
No matter what you're in the mood for, you'll find it in Tarpon Springs. These are some of my favorites, and the first one on the list is one of the best greek restaurants around.
Hellas Restaurant
If you're looking for an authentic Greek dining experience, look no further than Hellas Restaurant in Tarpon Springs. Since 1970, the Karterouliotis family has been serving up delicious and traditional Greek fare, using recipes that have been passed down through generations.
The result is a truly memorable dining experience that will leave you wanting more. In addition to the excellent food, Hellas Restaurant also boasts a rich heritage and culture. The restaurant is centrally located in Tarpon Springs, making it the perfect place to stop for a bite while exploring all that the city has to offer.
So whether you're a traveler or a foodie, make sure to add Hellas Restaurant to your list of must-try eateries.
The servings are large, so make sure to make some room for dessert. There's free parking in the back, but make sure to get a ticket on your way out.
Address: 785 Dodecanese Blvd, Tarpon Springs, FL 34689
Website: www.hellasbakery.com (I'm not linking because they auto-play music that sounds like 8-bit Nintendo when you enter their site).
Rusty Bellies Waterfront Grill
Rusty Bellies is one of the best restaurants in Tarpon Springs, and it's easy to see why. The food is amazing, ranging from American classics to seafood soup to steaks hot off the grill. The family that owns and operates the restaurant has been in Tarpon Springs for three generations, and their passion for delicious food shines through in everything they do.
The meals are large, so make sure you come in hungry.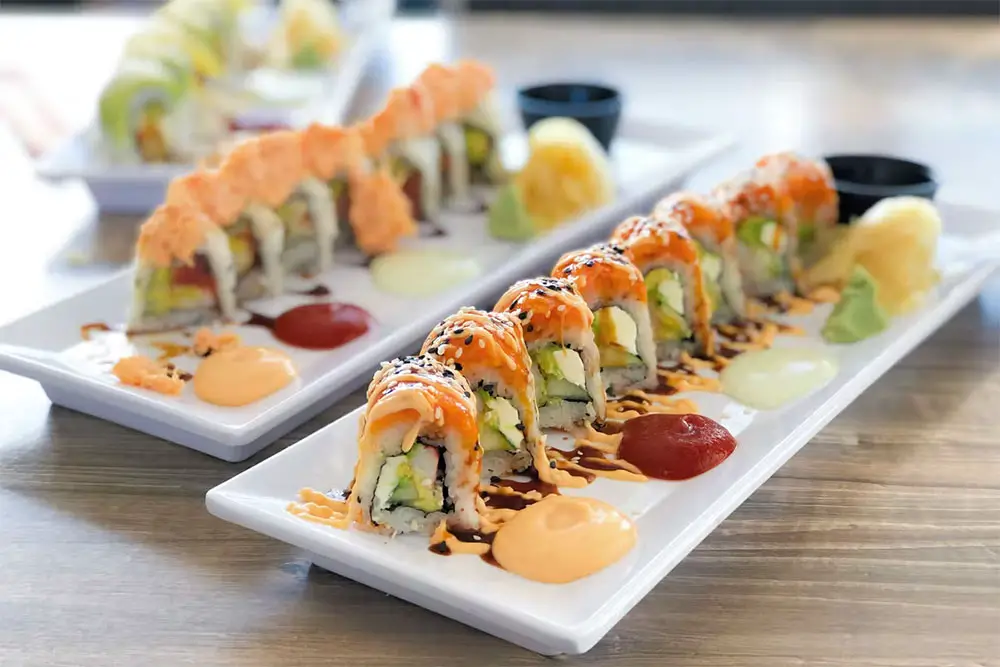 Address: 937 Dodecanese Blvd, Tarpon Springs, FL 34689
Website: rustybellies.com
Don Taco Mexican Restaurant
Don Taco Mexican Restaurant in Tarpon Springs is the best place to go for amazing tacos with authentic flavor. The tacos are very affordably priced, and they come with a variety of delicious fillings. The restaurant also offers a wide range of other authentic Mexican dishes, all of which are cooked to perfection.
Address: 672 E Tarpon Ave, Tarpon Springs, FL 34689
Website: facebook.com/dontacomexicanfood
Tarpon Springs Shopping
When it comes to shopping, Tarpon Springs is a real treat. The city is well known for its sea sponges, but there is so much more to be found here. In addition to natural sea sponges, you'll also find handmade soaps made with olive oil and goats milk, fine olive oils, aged balsamic vinegar, wine, Pandora jewelry, and Florida souvenirs.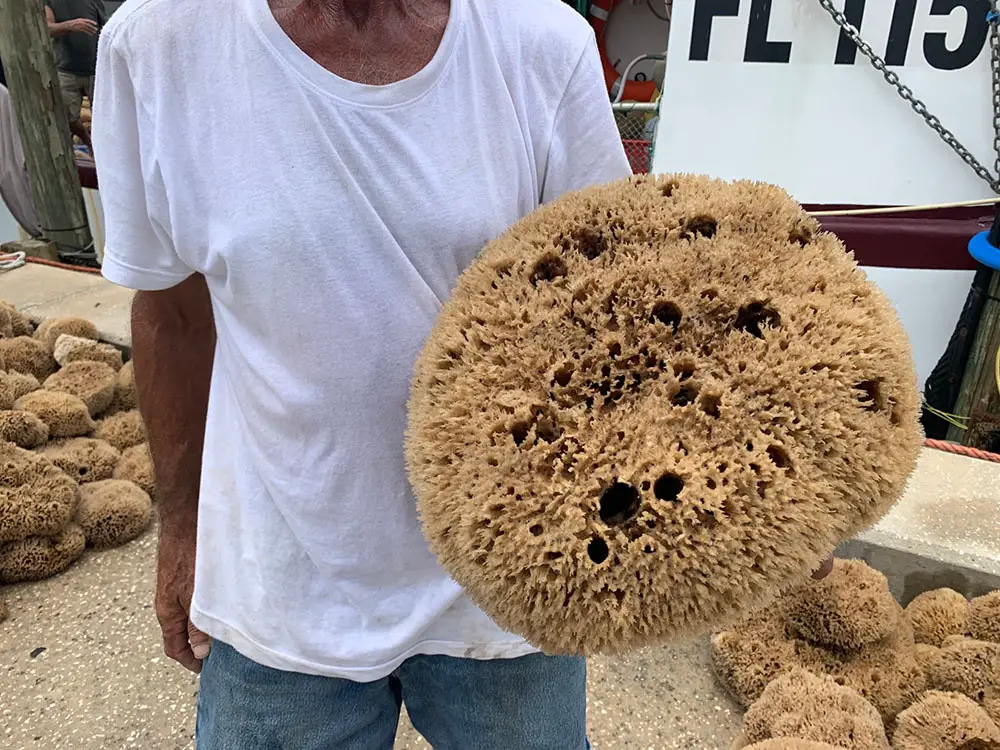 The Tarpon Springs natural sponges are so soft and luxurious. The olive oil is some of the best I've ever had. It's so light and delicate. The balsamic vinegar is incredible. It's so flavorful and has such a deep, rich color. The Pandora jewelry is beautiful. Each piece is unique and stylish. The Florida souvenirs are a great way to remember your trip to Tarpon Springs.
Have a look at some of these local companies.
Tarpon Sponge Company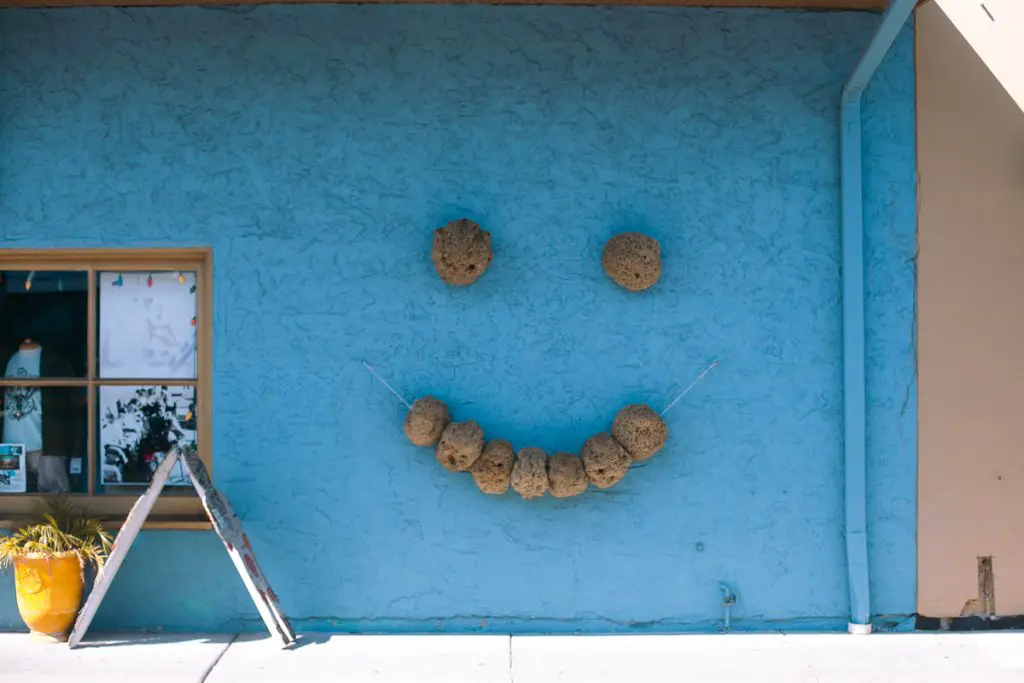 The Tarpon Sponge Company is a must-visit for anyone touring the historic sponge docks in Tarpon Springs, Florida. This unique shop offers a wide selection of natural sponges, as well as loofahs and other bath/body products. You can also find an assortment of gifts, including faux painting supplies, Florida-themed souvenirs, and Greek-inspired items.
It's like taking a mini-vacation to Greece without leaving the U.S.
The company is committed to supporting the local sponge industry, and its knowledgeable staff is always happy to answer questions about this fascinating trade. Whether you're looking for a new bath sponge or a one-of-a-kind gift, the Tarpon Sponge Company is sure to have what you're looking for.
Address: 735 Dodecanese Blvd, Suite 57, Tarpon Springs, FL 34689
Website: tarponsponge.com
Spongeorama Sponge Factory
If you're looking for the best of the best when it comes to natural sea sponges, look no further than Spongeorama's Sponge Factory in Tarpon Springs. For over 50 years, they've been hand-harvesting the highest quality sponges from the Gulf of Mexico – and it shows.
The wool and yellow sponges sourced from the Gulf are prized among sponge aficionados for their density and ability to retain water, making them perfect for everything from bath time to cleaning up around the house.
And with 90% of the world's sea sponges coming from Tarpon Springs, you can be sure that you're getting the cream of the crop at Spongeorama. So whether you're a traveler looking for a unique souvenir or a local looking for the best way to clean your house, Spongeorama is the place to go.
Address: 510 Dodecanese Blvd, Tarpon Springs, FL 34689
Website: spongeorama.com
Lori's Soap and sponges
When you walk into this shop, the first thing that hits you is the amazing smell of soap. They have a wide variety of scents, from lavender to eucalyptus, and each one is more enticing than the last.
At Lori's Soap, their skincare products are made with the highest quality ingredients. The extra virgin olive oil is just as good for your skin as it is for your kitchen table. The herbs and salts are also of the highest quality, making their products some of the best on the market.
When it comes to skincare, Lori's is a company that you can trust to provide you with the best possible products. Their ingredients are honest and make a difference in the world of skincare.
Address: 703 Dodecanese Blvd. Tarpon Springs, FL 34689
Website: lorisoapshop.com
Court of Two Sisters
Nestled in the heart of historical downtown Tarpon Springs lies Court of Two Sisters, an antiques and collectibles shop that is not to be missed. The owner, Cindy, has been with the shop since it first opened its doors in 1996 and has watched it grow into a local staple. What sets Court of Two Sisters apart from other shops in the area is the sheer size of the space and the wide variety of items that are available.
Whether you are looking for a particular piece of furniture or just browsing for interesting finds, you are sure to be impressed by the selection at Court of Two Sisters. And if you are in the market for fine furniture, be sure to check out The Upper Court, located on the second story of the shop.
Address: 134 E Tarpon Ave, Tarpon Springs, FL 34689
Website: courtoftwosistersfl.com
Tarpon Springs Attractions
There's so much to do in Tarpon Springs, it's hard to know where to start! You could go fishing, or swimming, or take a boat tour. Or you could visit the sponge docks and learn about how sponges are harvested. There's also a great museum in town, and plenty of restaurants and shops. Whatever you choose to do, I'm sure you'll have a great time!
Tarpon Springs Sponge Docks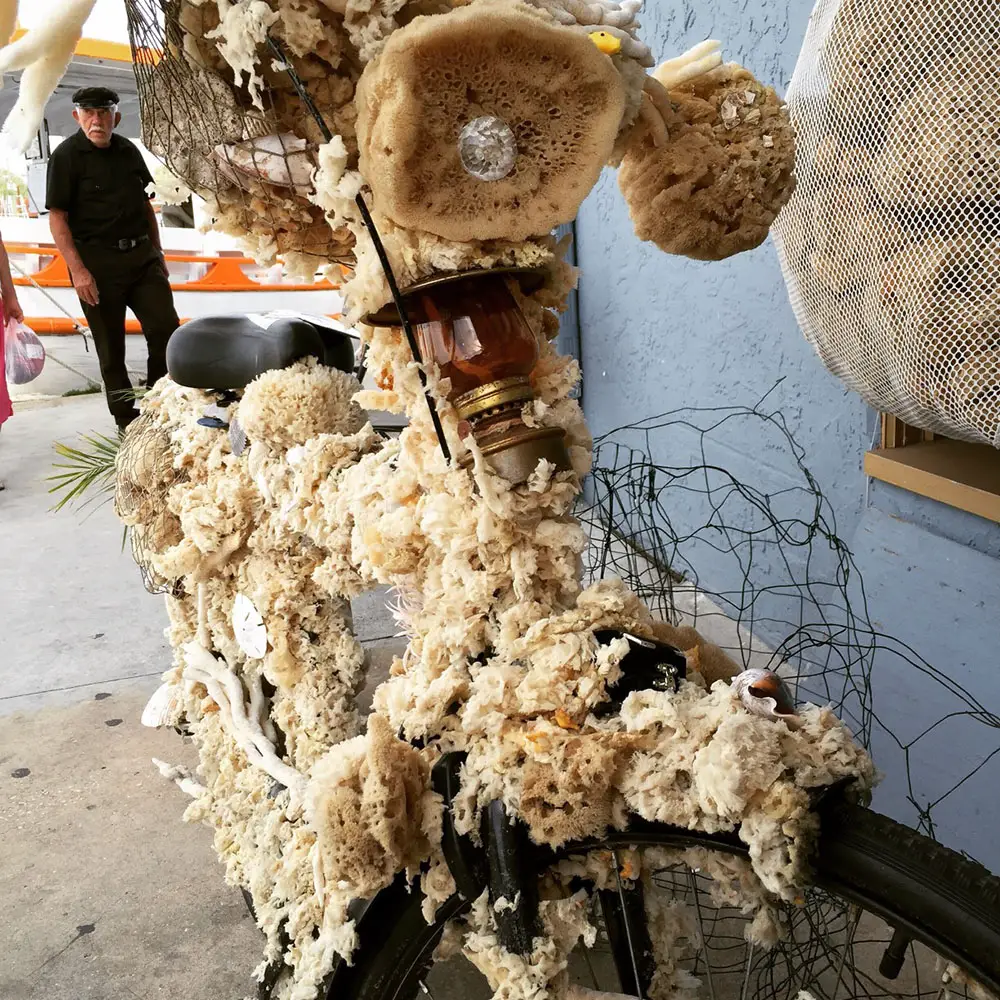 If you've only experienced store-manufactured sea sponges, then you are in for a treat! Tarpon Springs is the "Sponge Capital of the World" due to the amount of sponge fishing that occurs here. Take a walk along the docks, and you'll see boat after boat with fresh sponges hanging on their boats.
It's fun to see the day's collection of these useful sponges. And, if you're lucky, you might even get to see the locals diving for sponges.
Fred Howard Park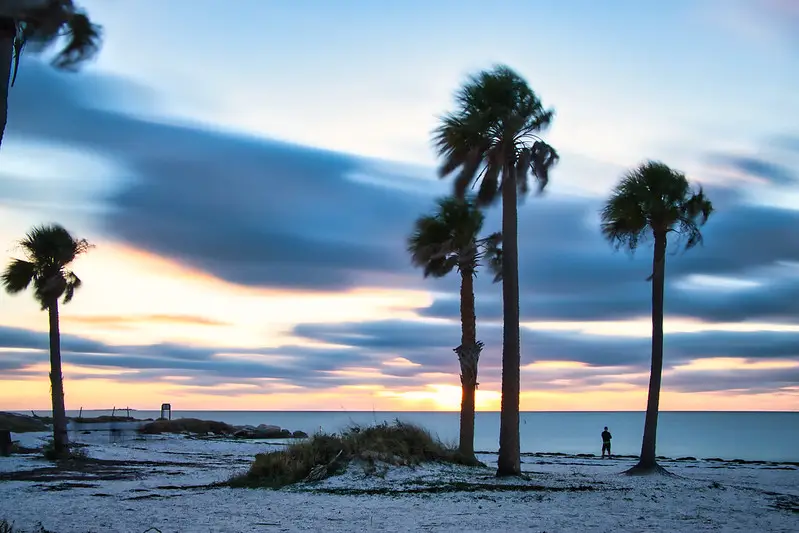 If you're looking for a breathtaking beach experience, look no further than Fred Howard Park. Located on the Gulf of Mexico, this 155-acre park provides access to the Gulf via a 1-mile long causeway.
The white sandy beach is not only a popular swim area, but also provides an ideal spot to catch a stunning sunset. In addition to its natural beauty, Fred Howard Park also offers a number of amenities, including picnic tables, grills, and playgrounds.
Replay Amusement Museum
The Replay Amusement Museum is an amazing location with an incredible collection of pinball machines ranging from current machines back to the 1950s. You simply pay an entry fee and can play them all day long.
For pinball lovers, they have some of the best pinball machines of all time, including Lord of the Rings, Twilight Zone, Addams Family, and plenty of new titles like Black Night and Guardians of Galaxy. With 70 machines in total, there are plenty of classics from the 80s and 70s as well. This is an unbeatable spot for any pinball fan.
St. Nicholas Greek Orthodox Cathedral
The St. Nicholas Greek Orthodox Cathedral is a beautiful and historic church that has been serving the Tampa-St. Petersburg community for over 100 years.
The present Cathedral was completed during WWII, in 1943, and contains many features that make it unique among churches. For example, the interior marble, including the iconostasis (icon screen), is from the Greek pavilion of the 1939 World's Fair in New York City.
The Cathedral tower is the city's most prominent monument, towering above all else and serving as the town's beating heart.
Additionally, the Cathedral contains actual relics of St. Nicholas of Myra, making it a point of pilgrimage for those who seek the intercessions of this most beloved of Christian saints. If you are looking for a place to worship or simply want to explore a piece of history, the St. Nicholas Greek Orthodox Cathedral is certainly worth a visit.
Two Frogs Brewing Company
Two Frogs Brewing Company is a locally owned brewery located in the historical downtown of Tarpon Springs. The brewery opened its doors in 2017 and has continued to grow.
Chad, the Head Brewer and Owner has been brewing since 2014 and has already produced award winning beers.
Chad's motivation is to provide the highest-quality beer possible, as well as the best conditions for guests to enjoy it. The taproom at Two Frogs is welcoming and family friendly, with a variety of games and activities to keep everyone entertained. And of course, there's always great beer on tap!
Sunset Beach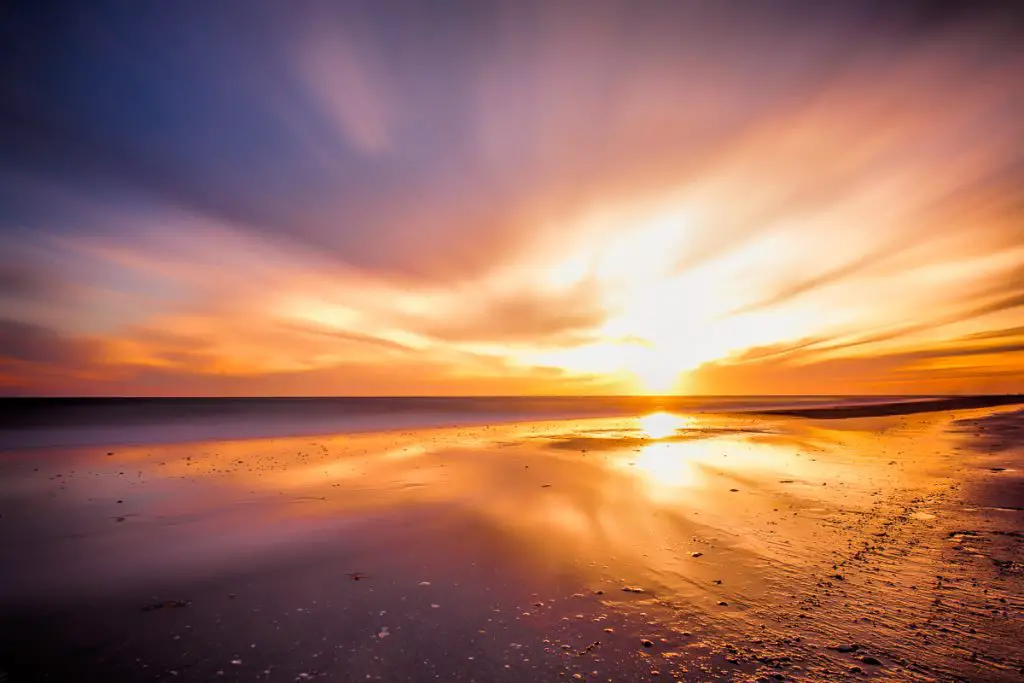 This gorgeous beach is well-known for its dramatic sunsets, which are truly a sight to behold. In addition to being a beautiful place to watch the sunset, Sunset Beach is also perfect for swimming, sunbathing, and kayaking.
Sunset Beach is not technically in Tarpon Springs, but it is easily accessible from the city. Sunset Beach is popular with people visiting Tarpon Springs because it is only a 10-minutes drive away from the city.
Tarpon Springs Sponge Docks Hippie Fest
Looking for a groovy time? Then head on down to the Tarpon Springs Sponge Docks for their annual Hippie Fest!
This psychedelic celebration is the perfect opportunity to bust out your tie-dye shirts and peace signs. Featuring a VW Bug Show, live music, food and beer trucks, vendors, raffles, prizes, and more, there's something for everyone at this funky event.
So gather your hippie friends and come on down for a day of peace, love, and good vibes.
Huge Greek Epiphany Celebration
Every year on January 6, the town hosts the Epiphany celebration, one of the largest and most popular Greek Orthodox festivals in the country.
Tens of thousands of people come from all over to participate in the festivities, which include religious ceremonies, traditional dances, and a grand procession of boats. The highlight of the event is the blessing of the waters, when participants dive into the icy cold water to retrieve a cross.
It is an exciting and vibrant event that draws people from all walks of life.
History of Tarpon Springs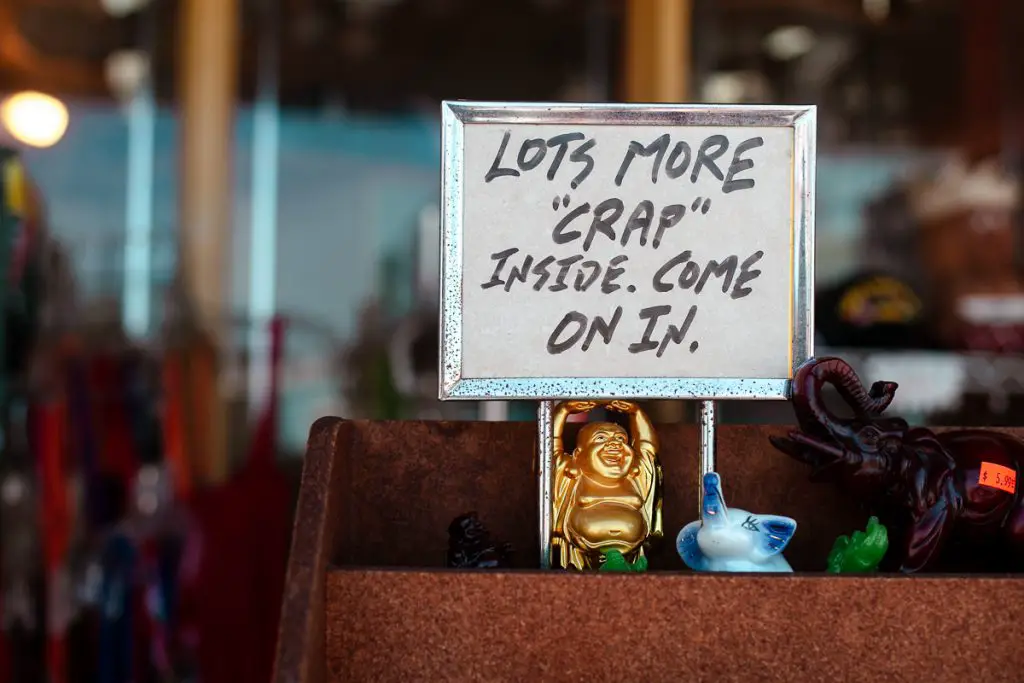 Tarpon Springs is best known, most uninspired, by tarpon fish found in the area. Tarpon Springs had its origin at Sponge Docks. Sponges have grown abundant in the Gulf waters near Floridas Central Coast. This is an extremely high-growth sponge industry that is still growing rapidly and with great success. This created jobs for sponge divers attracting Greek immigrants from the Dodekane Islands who had been used to diving for sponges in the Aegean Sea. They moved to Tarpon Springs, settling here and growing. Several cultures, dialects, cuisines, and customs were adopted. With time sponge industries declined but Greece's Heritage remained intact.