Nestled in the heart of St. Petersburg, Florida, St Pete's Pier is an exceptional waterfront destination that has captivated locals and tourists alike. With its unique blend of entertainment, art, and nature, this vibrant pier offers something for everyone to enjoy. In this in-depth article, we'll uncover the hidden gems that make St Pete's Pier an unforgettable experience for visitors of all ages.
The History of St Pete's Pier
Before diving into the countless attractions and activities that St Pete's Pier has to offer, it's essential to understand the history that has shaped this iconic destination.
Nestled in the heart of St. Petersburg, Florida, St Pete's Pier boasts a rich and storied history that has stood the test of time. Since its humble beginnings in 1889 as a shipping port, the iconic landmark has continually adapted and evolved, becoming an integral part of the city's illustrious tapestry.
Throughout its history, St Pete's Pier has transcended its functional origins to become a majestic symbol of St. Petersburg's cultural and economic identity.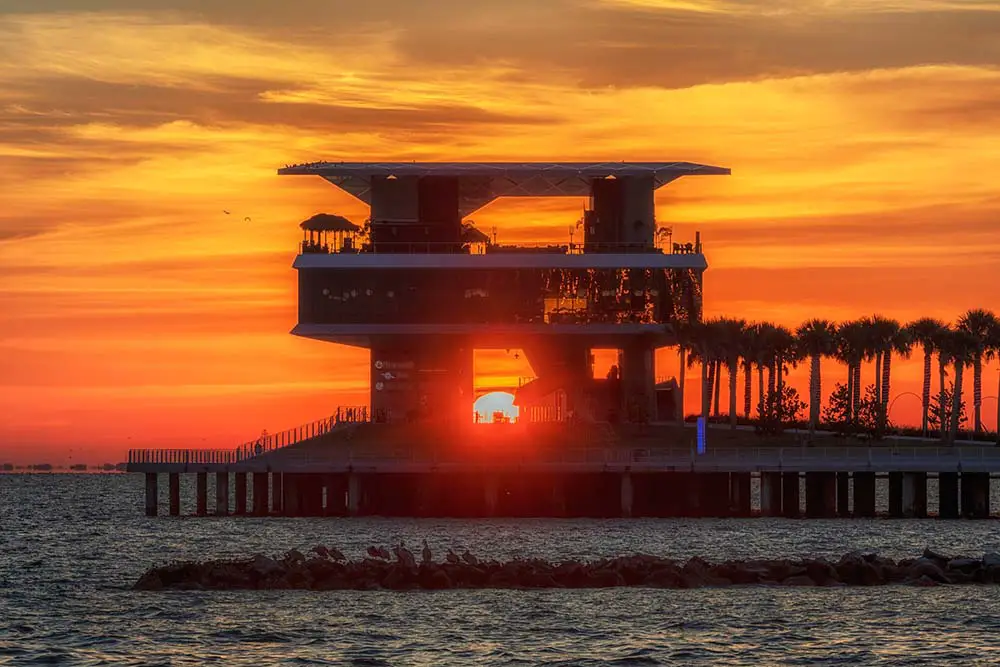 Sunset behind St Pete's Pier (Photo: Matthew Paulson, Flickr)
As a testament to American innovation and progress, the pier has undergone numerous transformations, each marked by monumental events and developments in the city's timeline. The original pier, built in the 19th century, primarily catered to the burgeoning local economy as a vital shipping facility. However, it was in 1926 that the pier truly came into its own, sparking a renaissance of recreational and gastronomic pleasures. The bold new pier featured a two-story pavilion brimming with restaurants and amusement rides, elevating its status beyond a mere shipping port to a beloved cultural hub for the residents of St. Petersburg.
Each subsequent renovation of St Pete's Pier added another layer of complexity and charm to its architectural and social fabric. It experienced a variety of design iterations, ranging from Art Deco influences in the 1930s to the striking inverted pyramid structure of the 1970s.
A Rich and Evolving Legacy
The most recent transformation in 2020 further cemented the pier's significance as an inclusive and engaging space for all visitors, a vivid reflection of St. Petersburg's spirit of unity and hospitality. This metamorphosis, while respecting the pier's past, heralded a new era of interconnectedness with the surrounding natural environment, bolstered by sustainable elements and a resolute emphasis on preserving local ecological treasures.
Today, St Pete's Pier stands as a proud testament to the enduring allure of St. Petersburg's history and culture. It remains an indispensable part of the city's identity, a shining beacon of progress, and a celebration of the magic brought forth by years of reinvention and unyielding resilience.
St Pete's Pier has a storied past that dates back to the early 20th century. Over the years, it has undergone multiple renovations and transformations, each iteration adding a new dimension to its charm. The most recent transformation, which opened in 2020, sought to create an inclusive and engaging space that would draw in visitors from near and far.
St Pete's Pier: Attractions and Experiences
The diverse range of attractions at St Pete's Pier means there is something for everyone, from families with young children to art enthusiasts and nature lovers. Let's explore the various experiences that await visitors at this remarkable destination.
Unwind at the Great Lawn and Family Park
The Great Lawn, a sprawling, open green space, offers the perfect setting for picnics, relaxation, or playtime with the kids. The adjacent Family Park features a modern playground, ensuring hours of fun for the little ones.
Explore the Tampa Bay Watch Discovery Center
The Tampa Bay Watch Discovery Center provides a unique opportunity to learn about the Tampa Bay estuary's delicate ecosystem. With interactive exhibits and hands-on learning experiences, it's an ideal destination for curious minds of all ages.
From educational programs and lectures to guided tours and paddling excursions, the Discovery Center has something for everyone. In addition, there's a gift shop filled with souvenirs and books about the local environment.
Delight in the Public Art Installations
St Pete's Pier is home to numerous public art installations that add a touch of creativity and inspiration to the waterfront. From vibrant murals to captivating sculptures, these artistic masterpieces provide a visual treat for visitors.
Stroll the Pier Marketplace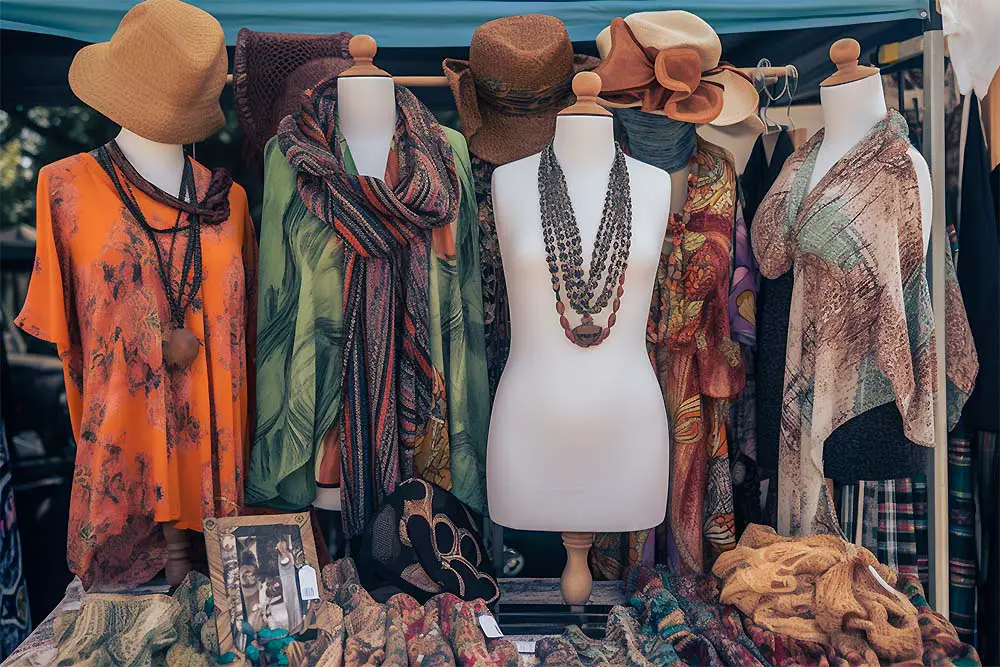 Bohemian clothing for sale at the market at St Pete's Pier Market
The Pier Marketplace, located near the entrance of St Pete's Pier, showcases a variety of local vendors offering unique, handcrafted items. It's the perfect place to pick up a souvenir or discover a new treasure.
Browse an array of vendors selling everything from handmade jewelry to vintage clothing and art pieces. You can even find local seafood, fresh produce, and specialty foods for a tasty snack or full meal. With its vibrant atmosphere and stunning views of the bay, this marketplace is sure to be a highlight of your visit.
Dining and Entertainment Options at St Pete's Pier
From casual bites to fine dining, St Pete's Pier has an array of options to satisfy every palate. In addition, the pier hosts numerous events and entertainment options throughout the year, ensuring a lively atmosphere no matter when you visit.
Culinary Delights
Some of the dining options at St Pete's Pier include:
The Pier Teaki: A rooftop tiki bar offering tropical cocktails and stunning views of the waterfront.
Fresco's Waterfront Bistro: A local favorite, serving fresh seafood and American cuisine with a waterfront view.
Doc Ford's Rum Bar & Grille: A Caribbean-themed restaurant featuring mouthwatering dishes and a wide selection of rums.
Annual Events and Live Entertainment
St Pete's Pier hosts a variety of events throughout the year, including live music, holiday celebrations, and festivals. Keep an eye on the pier's events calendar to ensure you don't miss out on any exciting happenings during your visit.
St Pete's Pier: A Haven for Nature Lovers and Outdoor Enthusiasts
St. Petersburg, fondly known as St. Pete's, is a haven for those who love the great outdoors, with its picturesque landscapes, glorious beachfront, and diverse wildlife. Outdoor enthusiasts will find a plethora of activities to indulge in, which includes exploring the stunning Tierra Verde and Shell Key Preserve.
Discover the Coastal Thicket and Mangrove Habitat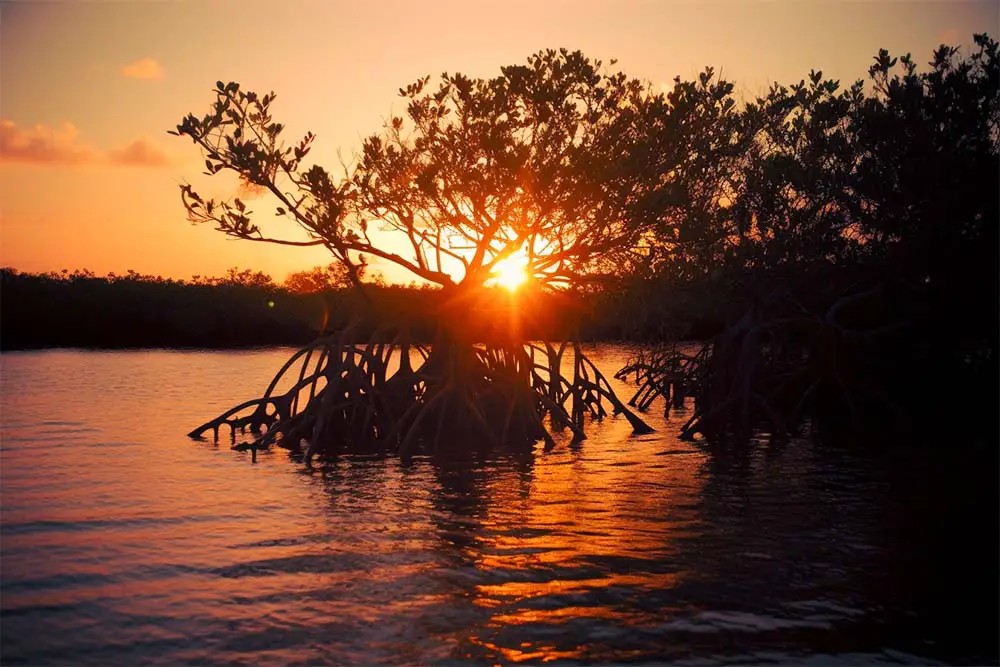 St Pete's Pier boasts a thriving coastal thicket and mangrove habitat that is home to various local plant and animal species. Take a leisurely stroll through these natural areas to appreciate Florida's unique ecosystems and the beauty of its native flora and fauna.
Keep an eye out for the various birds and marine life that inhabit this region, including egrets, dolphins, sea turtles, and more. For a truly awe-inspiring experience, head to the pier at dawn or dusk to witness the stunning sunrises and sunsets over the bay.
Enjoy Fishing from the Pier
For anglers, St Pete's Pier provides the perfect opportunity to cast a line and reel in a catch while enjoying the picturesque waterfront views. Fishing is permitted from designated areas on the pier, making it a popular activity for both experienced and novice fishermen.
With plenty of local species such as snook, tarpon, and grouper, the rewards can be well worth the wait. St Pete's Pier also offers a variety of other amenities for fishing enthusiasts including bait shops, tackle rentals, and cleaning stations.
Experience the Water with Paddle Sports
You can rent kayaks, paddleboards, and pedal boats to explore the tranquil waters surrounding St Pete's Pier. Paddle sports are a fantastic way to appreciate the pier from a different perspective while getting a dose of fresh air and exercise.
Another exciting way to experience St Pete's Pier is by taking a leisurely boat ride around Tampa Bay. There are several companies that offer guided tours with knowledgeable guides who will take you to the best spots in the area. If you're lucky, you may even catch a glimpse of dolphins and other wildlife!
Tierra Verde
Tierra Verde, a beautiful island community located near the southernmost tip of Pinellas County, is the perfect getaway for nature, beach, and water-sport lovers. With its numerous waterfront parks and nature reserves, Tierra Verde offers endless opportunities for boating, kayaking, and fishing, or merely basking on its beautiful sugar-sand beaches, such as Fort De Soto Park beach, rated one of the best in the nation.
Fort De Soto Park
Fort De Soto Park is a must-visit destination for anyone traveling to St. Pete's. This award-winning park spans over 1,100 acres, encompassing five interconnected islands. Steeped in history, the park is home to the historic Fort De Soto, an exhibit that showcases the fort's role in the Spanish-American War. For those who seek adrenaline, there are several hiking, biking, and paddling trails, in addition to camping and picnicking sites. Birding enthusiasts can also revel in spotting over 200 species of birds that reside in this nature-lovers paradise.
Shell Key Preserve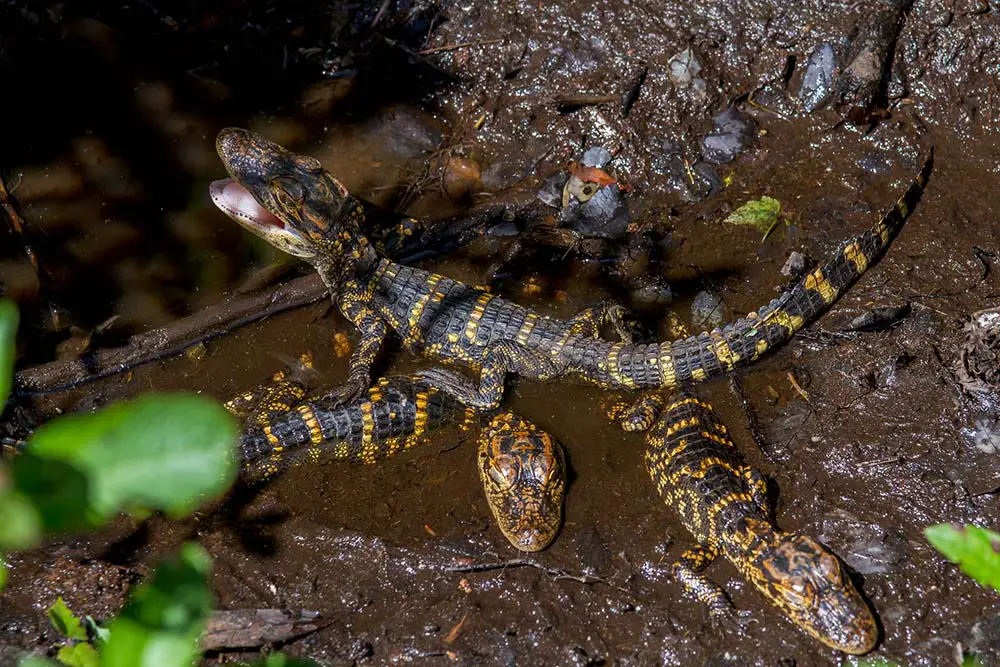 The amazing wildlife in Florida (Photo: Kelly Verdeck, Flickr)
Another hidden gem close to St. Pete's is the Shell Key Preserve, a stunning barrier island stretching for more than 1,800 acres. It plays a vital role in preserving the natural ecosystems existing within St. Petersburg, contributing to the health of the Tampa Bay estuary.
With its rich seagrass beds, vibrant marine life, and pristine shores, the Preserve provides a serene environment for activities such as swimming, sunbathing, and beachcombing. Islanders can embark on a guided eco-tour or take a scenic sightseeing cruise around the Preserve.
Furthermore, outdoor enthusiasts can take advantage of the many miles of well-maintained Pinellas Trail that runs across Pinellas County, linking St. Pete's to various cities and green spaces.
A journey along the trail unveils an array of activities to try, from running and cycling to rollerblading and skateboarding.
With so many things to do on and around St Pete's Pier, it's easy to see why this popular destination has become a favorite among everyone visiting St Peterburg.
Conclusion
St Pete's Pier is a remarkable destination that offers a diverse range of attractions, dining options, and outdoor activities. From its rich history to its vibrant art scene, St Pete's Pier has something for everyone, making it a must-visit location in the Sunshine City.
With so much to see and do, it's no wonder that St Pete's Pier has become a beloved treasure in the hearts of locals and tourists alike. So, whether you're a first-time visitor or a returning admirer, make sure to add St Pete's Pier to your list of places to explore in St. Petersburg, Florida.
FAQs about St Pete's Pier
Here are some frequently asked questions about St Pete's Pier to help you plan your visit.
What are the hours of operation for St Pete's Pier?
St Pete's Pier is open daily from 7:00 am to 10:00 pm. However, individual attractions, shops, and restaurants may have different operating hours, so be sure to check their respective websites for specific information.
Is there a cost to enter St Pete's Pier?
There is no admission fee to enter St Pete's Pier. However, some attractions, such as the Tampa Bay Watch Discovery Center, may have separate fees.
Is parking available at St Pete's Pier?
Yes, there are multiple parking options available near St Pete's Pier, including metered street parking, public parking lots, and parking garages. Be sure to check the pier's website for the most up-to-date parking information.
Are pets allowed at St Pete's Pier?
Pets are welcome at St Pete's Pier, provided they are on a leash and under the owner's control at all times. Please be respectful of other visitors and clean up after your pet.
Is St Pete's Pier wheelchair accessible?
St Pete's Pier is designed to be accessible to all visitors, including those using wheelchairs or mobility aids. Most areas, including restaurants and restrooms, are wheelchair accessible.