If you're looking for a beautiful and peaceful beach to relax on while in Gran Canaria, Anfi Beach is the place for you. This stunning beach is well-known for its soft white sand and calm waters, which make it perfect for swimming, sunbathing, and relaxing. Anfi Beach also offers a wide range of water-sports activities, so it's perfect for those who love to be active by the water.
The Anfi Beach is one of the most popular beaches in Gran Canaria
The Anfi Beach is Gran Canaria's answer to the Caribbean. It's a stretch of white sand and turquoise water that looks like it's been photoshopped – but it's real. Anfi Beach is popular with both locals and tourists alike. Families come here to build sandcastles and paddle in the shallows, while adventure seekers can try their hand at scuba diving. There's also a range of restaurants and bars, making it the perfect place to spend a day in the sun.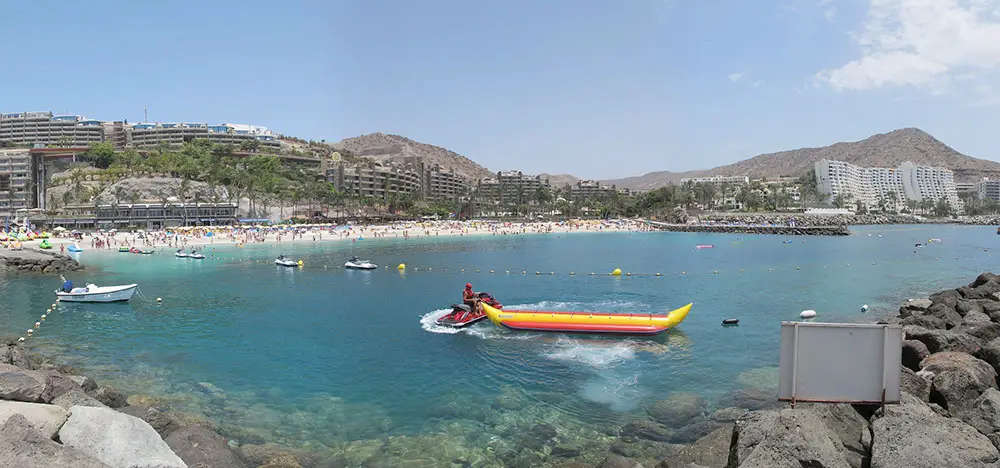 Located in southern Gran Canaria, Anfi Beach is easy to get to. There are regular buses from both Playa del Ingles and Maspalomas, or you can drive if you're hiring a car. Once you arrive, there's plenty of parking available.
Anfi Beach is the perfect place to spend a day in the sun, whether you're looking to relax on the sand or try your hand at a new water sport. With something for everyone, it's no wonder this beach is so popular.
Great amenities and an amazing beach club
Whether you're a local or a tourist, Anfi Beach is truly a tropical paradise with a sub-tropical climate. Set on the heart-shaped island of Gran Canaria, this beautiful stretch of white sand boasts stunning views and natural beauty at every turn. And what's more, it's completely free to park here, so everyone can enjoy its pristine waters and swaying palm trees without breaking the bank.
A beach that got all you need
When it comes to beaches, the Anfi Beach has it all! Whether you're looking for a place to soak up some sun or you're in the mood for something a little more active, this beach has got you covered.
With plenty of restaurants, shops, and cafes nearby, it's easy to find whatever type of food or drink you're craving. And if you need some basic supplies, there's even a supermarket right on site. But that's not all – what really makes the Anfi stand out is its well-maintained facilities.
With bathrooms and showers just steps from the sand and plenty of comfortable lounge chairs and umbrellas available for rent, you'll never have to go far to take care of basic needs.
Anfi Beach Club
Anfi Beach Club in Gran Canaria is a must-see for any travelbug. This beautiful stretch of sand is perfect for lounging, swimming, and enjoying the incredible views. The beach club also offers a range of activities, including windsurfing, kayaking, and stand-up paddleboarding.
Plus, there's plenty of delicious food and drink on offer, so you can refuel after a day in the sun.
Why is the sand white?
When you visit Anfi beach, you are greeted by miles of pristine white sand and crystal-clear water. But what you might not know is that all that beautiful sand doesn't come from around here.
In fact, the lovely white sand on Anfi beach has been imported all the way from the Bahamas! As it turns out, this beautiful stretch of beach was actually once a barren desert wasteland. That is, until Bjørn Lyng, the founder of Anfi del Mar, got the idea to import 11,000 tons of fine white sand from the Bahamas to help transform the area into a tropical paradise. And needless to say, it worked like a charm.
When Bjørn set out to create the perfect tropical vacation destination, he had big dreams and an ambitious plan. He started Anfi back in the early 1990s by building the first resort, which he appropriately named Anfi Beach Club.
Bjørn's goal was to provide a high-quality experience for travelers from all over the world, from sunbathers seeking a relaxing getaway to thrill-seekers craving more adventure.
The name "Anfi" has come to be associated with the resort, island, yacht harbor, and beach. The beach was formerly known as Playa de la Verga; but today it is commonly known as Playa de Anfi.
Today, Anfi beach is one of the most popular holiday destinations in all of Spain, drawing visitors from around the world who are looking for their own slice of holiday paradise.
Tons of water-sports activities available at the beach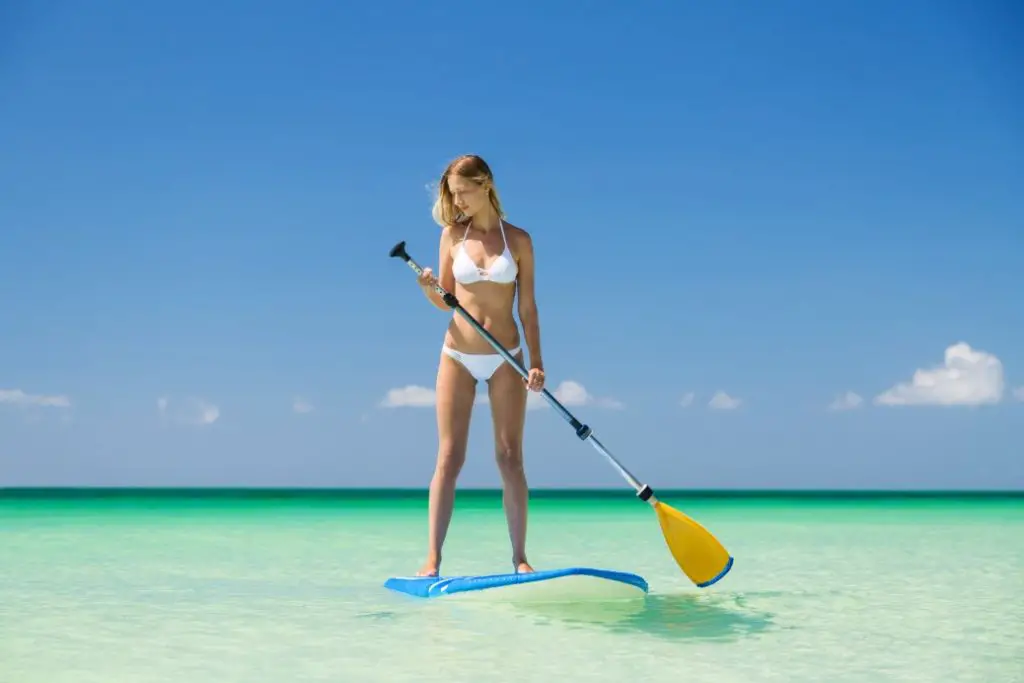 Anfi Beach in Gran Canaria is the perfect place to enjoy all the thrills and spills of water-sports. Jet-skiing, windsurfing, and kitesurfing are all popular activities, and there is also a playground for younger children.
For those who prefer to take things a little easier, there are pedal boats available for hire. Whatever your choice of activity, you are sure to have a great time at Anfi Beach.
Just remember to pack your sunscreen!
How to get to Anfi Beach
If you're taking public transport, you can simply hop off the bus at the stop right outside the resort Anfi del Mar. The bus runs regularly throughout the day.
For those who are traveling by car, there are a couple of different options. You can either park in one of the free parking spaces on the opposite side of the road from Anfi del Mar, or try your luck and park in one of the many blue zones along Coastal Road.
Either way, getting to Anfi Beach is simple and hassle-free – so what are you waiting for? Grab your swimsuit and sunscreen and treat yourself to a day in paradise! You won't regret it.
(Featured photo: Ramon Sanchez Bruhn)